Posted on March 16, 2010
Filed Under Business, Technology | Leave a Comment
Whenever engineers gather—particularly engineers whose hairlines are either receding or tinged with gray—the conversation often turns to the sad state of infrastructure renewal in this country.  Those engineers recall the "old days" when either they or their fathers (sorry, very few female engineers in those days) worked on large projects that were actually conceived, approved, and built on budget and on schedule.
The contract for Hoover Dam was awarded in 1931 and the dam was dedicated in 1935, two years ahead of schedule and about $15,000,000 (30%) under budget.  Imagine trying to obtain approval today for that project, or for the approximately 47,000 mile Interstate Highway System, a national treasure that accounts for about one-third of all miles Americans drive.  Today we are hard-pressed to build a much needed power plant (green or not) or bridge, let alone something of real national significance (such as Yucca Mountain… billions spent for naught).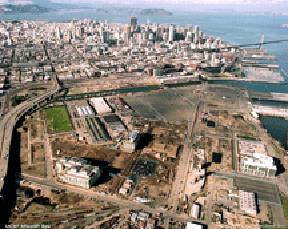 Perhaps a new push by the EPA and DOE will help reverse this dreadful record, at least for some of the less controversial infrastructure projects.  According to an Energybiz Insider article, those agencies are considering regulations to encourage renewable energy plants (solar, wind, and hydro) on brownfields, that is, contaminated and abandoned industrial sites.  Every state has such sites, and they total about 450,000 acres in the U.S.
The article cites a few such success stories, including an abandoned steel mill in New York that is now home to a wind farm, and a U.S. Army facility in Colorado where solar electric panels have been installed.  One hopes that even the hardcore NIMBYs might prefer a green energy power plant—however modest in output—to an abandoned, chemical-laden brownfield in their communities.  Then again, if the chemical soup on the site caused algae to mutate into a deadly new life form I'm sure there would be intervenors carrying "Save the Scum" placards. — Dennis Owen
Comments
Recently
Categories
Archives
Blogroll