Posted on February 1, 2010
Filed Under Technology | Leave a Comment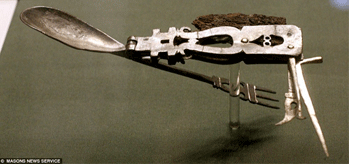 The Romans could never have imagined, nearly 2,000 years ago, that one day one of their gadgets would be featured on Twitter. But there it is – tweets and retweets on "The World's Oldest Swiss Army Knife" have been frequent of late.
The gadget in question, which looks for all the world like an early prototype Swiss Army Knife as turned out, say, around the dawn of the 20th century, is a Roman eating tool, circa 200 A.D., with a fork, spoon, toothpick and a few other dining implements, all of which could be folded away.
Thus we have an example of continuity, not so much of a given implement, but of human interest in terms of functions – like eating – and  a desire to make them easier or more convenient to handle. That's the origin of technological progress, then and now.
Felt need stirs ingenuity and breeds technological advance.  And our needs, seemingly, haven't been so different over the centuries. (Though the Romans probably couldn't have envisioned the ability to watch images move in a box.) As knowledge has piled up, we've gotten a lot more able to satisfy our yearnings – for better or worse.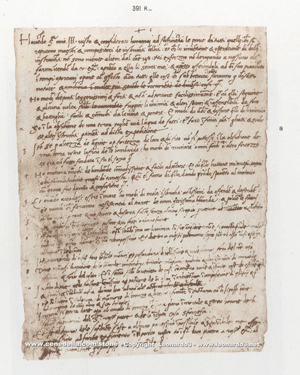 On the same Gizmodo Web page is another example of continuity – a job-hunter's resumé. Only this job-hunter was Leonardo da Vinci.
Leonardo needed a resumé? Apparently so. "Most illustrious Lord…," he began (we wouldn't sound so fawning today), "I shall endeavor, without prejudice to any one else, to explain myself to your Excellency…"  The painter of the Mona Lisa and The Last Supper went on (in handwriting, of course) to describe a virtual arsenal he had developed – with implements and attack-resistant vessels for use on land or sea, starting with "extremely light and strong bridges, adapted to be most easily carried…"
We trust the Duke of Milan, the lord Da Vinci was trying to impress, hired him. The Duke, of course, would have been well-served. Would that we could do as well building up a storehouse of contemporary technology, but for peaceful uses, of course. – Doug Bedell
Recently
Categories
Archives
Blogroll