Posted on December 28, 2016
Filed Under Communication, Technology | Leave a Comment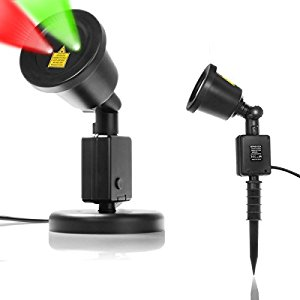 Oh, the power of a good technical writer, or so it appeared. But hold on! Here's a post on the Darth Continent blog on a "Starry Sky holiday light projector" that's still available at Amazon.com, despite disappointing a technical-writer customer and prompting him to blog about it.
The projector was supposed to "spray" red and green lights on the writer's home. "I purchased one of these through Amazon, and it didn't take long at all to see why this particular product is no longer available," or so the unfortunate technical guy thought. "Just one night after setting it up in my front yard, the green light disappeared, leaving just the red. Picking it up and shaking it gently yielded a disconcerting rattling inside."
He disassembled the item, as any tech guy would likely do, and figured out how to fix it. But his parting rueful comment is: "Review products carefully and pick one that does what you want it to do but isn't rife with poor quality control as demonstrated here."
Unfortunately, a technical writer needs to know his source place, not just patronize it, to insure that he's getting the results he expects. And (apart from Amazon and it's mail-order business) it's a tech writer's job to prompt that sort of continually bright, end-result process. – Doug Bedell
Comments
Recently
Categories
Archives
Blogroll