Posted on January 25, 2015
Filed Under Government, Technology | Leave a Comment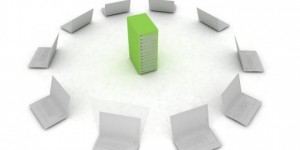 Opportunity for technical writers comes in knocking when you've got doors to knock on, whether they be in the private or public realms. Here, from David Kimball, in Austin, Texas, is a reckoning of "Five Government IT Professionals Who Will Be In High Demand in 2015." David is the "group vice president of federal" at Austin IT management software provider SolarWinds.
The five areas in which government needs IT pros, as David sees them, are The Diagnostician, The Developer, The Data Ninja, The Cloud Database Administrator and the Security Mobility Guru. This last refers to IT pros who can protect agencies from digital intrusions in "the age of the Internet of Things, with mobile connected devices (read: potential threats) seemingly everywhere…"
Yes, digital expression is a new form of communication that government agencies are beginning to take really seriously. Witness, for example, the "National Conversation" on Security Technology that the Department of Homeland Security is sponsoring.
"Great needs lead to great demand," David Kimball notes. There are plentiful opportunies for IT pros to shine as way-showers to government agencies, as his helpful post makes clear. – Doug Bedell
Posted on January 13, 2015
Filed Under The Writing Life | Leave a Comment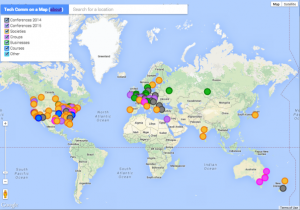 Wow! Want to know what's going on in the world of technical writing by locale? We've come upon Sarah Maddox's "Tech Comm on a Map" interactive GitHub page, Technical Communication on a Map. It's got color-coded, click-on locations for technical communication Conferences, Societies, Groups, Businesses, Courses and, even, "Other" locations for tech com activities around the world. You can turn the categories on or off to get a clearer view of any given activity in the crowded world technical writing community.
This is the kind of enterprising service that makes fraternity possible, whether in technical writing or any other activity. Thank you Sarah! We're about to embark on a tour of your locales, worldwide. A great service!
Sarah does the ffeathers "technical writing and fiction" blog. Now there's a combination!
Recently
Categories
Archives
Blogroll