Posted on November 23, 2013
Filed Under Communication, Technology, The Writing Life | Leave a Comment
It was inevitable, and probably not worth fussing over, but technical writing is now referred to, along with all the world's other information, creative or otherwise, not simply as "information," "instructions" or "directions," but as content. Yes, the Big C now encompasses technical writing as, generically, it always did.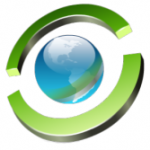 In reflecting on the 50th anniversary of President Kennedy's assassination, TechWhirl notes how the media/information world has evolved since then. "One thing that has surely changed" the site notes, "is how we find about the details of these national and global tragedies. In 1963, everyone waited for news from venerated news men such as Walter Cronkite, or tuned in their radios as a relatively few reporters bore responsibility for getting the facts out across the newswires. In 2013, we wait for nothing … we get pictures as they happen from the everyday citizens in the street, supplemented by non-stop coverage in the 24/7 cable news cycle. In 1963, the vast majority of humanity were relegated to passive consumers of news. Today, the vast majority can and do actively participate in creating and distributing—in sharing—news and other content.
"We, as content creators and deliverers, with some special types of expertise, still have much to learn about the processes: what constitutes news and facts, or even the "right" content?…."
In referring to themselves as "content creators," TechWhirl's editors, are of course, referring to their posts, not to technical writing (procedures and the like) as such. But it's a ready extension to include our entire nuts-and-bolts craft as well. Technical writers (like web editors) need to know about the details of their offerings and about using pictures or diagrams to get make instructions as inclusively complete and helpful for their own "everyday citizens (users)" as readily as possible.
So, not cutting it too fine, good, well-organized writing, in whatever context and for whatever purpose, is, and has always been, content, which, itself, has surely been a buzzword as 2013 begins to turn. Hail to all content creators who do their work carefully and well! – Doug Bedell
Posted on November 18, 2013
Filed Under Technology | Leave a Comment
Wow! We keep reading about the marvelous applications of 3D printing technology, but here's one that really boggles the mind. Phys.org advises on how scientists can "print out" their own laboratory equipment for a fraction of its off-the-shelf cost. A $15,000 educational lab, for instance, can be run off for $500, says Joshua M. Pearce, author of the new book, Open-Source Lab; How to Build Your Own Hardware and Reduce Research Costs.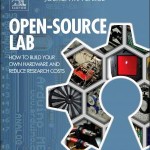 Pearce is an associate professor at Michigan Technological University. He needed, for example, a lab jack that would have cost $1,000. But he decided to try printing one out. "Using a printer and open-source software," phys.org reports, "his team made a utilitarian replica for about five dollars."
"Pearce," the review adds, "hasn't looked back." And why would anyone who summons the nerve to make a device or gadget in plastic (as we understand it) on a 3D printer? Pearce says the new technology isn't only for saving money. "Equipment designs can be shared as easily as recipes," he advises. "Scientists from all over the world are contributing designs," without leaving home, say, from China, India and Africa.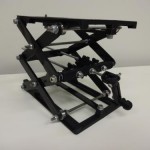 "If they could print their own equipment, they wouldn't have to leave their home to study unless they wanted to, and many more talented people could contribute to experimental science. We could have a truly global scientific community."
You can read more about Pearce's appraisal of 3D printing technology in the pys.org post. But the more possibilities that emerge from what you can do from your own desktop these days, the more you have to realize how the intrepid application of computers, from home or elsewhere, is empowering individuals who might not have the opportunity otherwise to become creator-scientists. That's a pedestrian thought, you may say at this point in the ever-advancing computer age. Maybe so, but while you're fuming, could you run me off a new pair of scissors? – Doug Bedell
Posted on November 7, 2013
Filed Under Communication, Technology | Leave a Comment
You don't have knowledge of any depth unless you keep notes – that is, you're not likely to retain knowledge accurately without referring to the notes you take on it. And least most people aren't that retentive.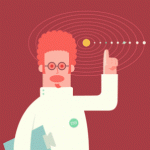 T.R. Grill, of the Society for Technical Communication at Lawrence Livermore National Laboratory, elaborates on the importance of note-keeping as much as note-taking. He leads off by citing a time-enshrined example of invaluable jotting, noting an observation by Eric Greene, a University of Montana biology professor, that "Henry David Thoreau's field notes on the flowering times of 500 plants near Concord, MA (recorded in 1851-58), are still used today for comparison with current climate-change data." Talk about (note-assisted) continuity of observation!
Greene would like to see science students "widen the scope of their note-taking to extend beyond just observations or numerical data to also include memory aids, organizational aids and commentary." In other words, jot down what you find, what you do and how it works out." Sometimes, we'd add, with an iPhone or iPad at hand, that may be extra enticing. Possibly you can take photos instead of making sketches. (And valuable activity like note-taking can help justify what you paid for the devices.)
Even without Apple's company, keeping a notebook (ruled or unruled) is mandatory if you're a technical person. That, after all, is the way it's always been. You can, as Greene notes, include claims, guesses and questions in your notes so that you get a complete emerging picture of what you're developing or analyzing.
Encore's Dennis Owen recalls the importance of ready access to personal notes from his laboratory days at General Electric, his first job after college, "when I was a note-taking fool afraid I'd miss something that was important:
"When my boss asked, 'What happened when the temperature got to so and so?' the answer was in my lab notebook."
For the sentimental among us, notes can have the same recall value as treasured photographs. But whether they enshrine sentiment or not, notes definitely have lasting value. You wouldn't want to rely on your memory alone to replace them, not ever.
When Grill gets to the point of discussing the two-column "Cornell format" for notes, the URL he supplies unfortunately wasn't working for us, but maybe it is now. Even so, you can also involve Google in your research and note-taking on note-taking. Whatever works for you when it comes to taking and retaining notes, keep doing it. – Doug Bedell
Recently
Categories
Archives
Blogroll