Posted on September 22, 2011
Filed Under Business, Technology | Leave a Comment
The producers (vendors) of the world's nuclear power plants have adopted a set of "Principles of Conduct" that's really a code of conduct, but "code" doesn't translate appropriately in all the world's languages. The most salient aspects of the Principles are that the drafting process started in 2008, well before this year's earthquake-triggered disaster at Japan's Fukushima nuclear plant, and that they are appropriate and welcome.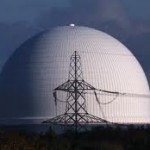 It's not that the nuclear power industry lacks regulations, procedures and earnestly adopted resolves. But it's a complex industry with many participants. Anything that brings them all together around their own versions of, not simply high-minded, but also practical, commitments on behalf of safety deserves applause.
Read more
Posted on September 13, 2011
Filed Under Technology, The Writing Life | Leave a Comment
It's great when a technical writer can produce a pristine new procedure from his or her first-time observation of a new piece of equipment and capture what it takes to operate it safely. But it doesn't always work that way, especially in settings where large numbers of veteran workers are retiring.
The "vets" have a great deal of stored knowledge from their many rounds at the plant, and they'll be taking it all with them unless technical writers serving as reporters can capture it before they leave. ("Valve 1AS-65 is a pain. When you open it, never open it all the way, because the valve stem leaks.")
Read more
Posted on September 11, 2011
Filed Under Technology | Leave a Comment
Here from Ivan Walsh is an interesting effort to equate the use of social media by humans with a computer's operating system. It notes that an operating system includes "software that supports a computer's basic functions, such as scheduling tasks, executing applications, and controlling peripherals" and includes "multiuser, multiprocessing, multitasking, multithreading and real-time operating systems."
The big difference, though, is that an operating system is largely automatic. Learning social media takes time and is largely happenstance – it's a far more random process than a computer chip allows – at least I've found it so.
Read more
Posted on September 1, 2011
Filed Under Business, Technology, The Writing Life | Leave a Comment
Ever been asked to write an employee handbook? That's a special challenge because you're writing on behalf of an organization for the people whose enthusiasm, support and creativity are vital to its success. They don't cotton to legalese or strictures. An effective handbook needs to be more than simply a recitation of rules.  We're talking, in effect, about technical writing with a human face.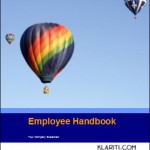 In this context, we've come across a website – klariti.com – with a page on "How to Make Employee Handbooks More Human." It's selling an employee handbook template, but it's modestly priced ($9.99) and might be good to have on hand. Beyond that, though, Ivan Walsh, the writer, has some pertinent tips for putting an engaging handbook together.
Read more
Recently
Categories
Archives
Blogroll