Posted on July 30, 2011
Filed Under Technology, The Writing Life | Leave a Comment
Technical writers may be able to get more mileage, and income, from their knowledge if they can speak it, as well as write it. The notion of speaking about technology to an audience may make some writers queasy, but Sarah Maddox found that it can go surprisingly well.
Sara is a technical writer in Australia who does "ffeathers – a technical writer's blog." "You could have blown me down with a feather duster if you'd told me that I would speak at a conference," she writes. "Then I met Joe Welinske and started blabbing about my love of documentation wikis. There was probably a lot of arm waving and even a bit of in-place leaping about. Joe quickly suggested that I speak at the next WritersUA conference. I remember silence. I probably went pale. But I must have said yes, because within a few months I found myself on stage.
"To my absolute astonishment," Sarah continues, "my presentation went reasonably well. Since then I've presented sessions at a few conferences, and I enjoy the experience more each time."
Read more
Posted on July 24, 2011
Filed Under Government, Technology | Leave a Comment
Folly, sadly, gets to be repeated in nature as in life. That's how a report in the journal Nature Climate Change struck us just now.
So be extra careful.
What we're talking about is that pollutants known as "persistent organic pollutants," or POPs, that were outlawed in 2001 apparently are being released in the melting of Arctic ice due to climate change.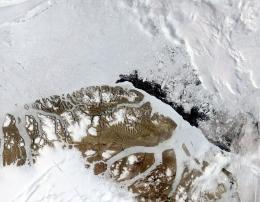 A study released in the journal looked at atmospheric concentrations of three banned chemicals – DDT, HCH and cis-chlordane – between 1993 and 2009 at a station in Norway's Svalbard Islands and another in the Canadian Arctic.
The study found, reports Physorg.com, "a slight rise in secondary emissions, from POPs that had been locked in Arctic ice and snow but were now being gradually released because of warming."
Read more
Posted on July 21, 2011
Filed Under Government, Technology | Leave a Comment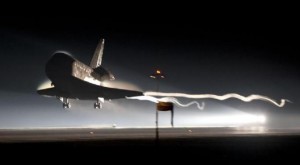 "Wheels stopped." With those words this morning, Atlantis completed the final space shuttle flight and ended 30 years of U.S. orbital space flights.
It can be argued that the space flights were exorbitantly expensive and not worth the outlay. We'd disagree. Expensive, yes, but learning often has high costs. The point is the learning itself, and the experience it provides.
NASA has reason to appreciate the generosity of U.S. taxpayers, and we taxpayers have more than a little reason to be appreciative of NASA and its astronauts.
They've taken us into orbit, many times now, and helped provide, among other treasures, those magnificent photos of deep space from the Hubble telescope.
Read more
Posted on July 15, 2011
Filed Under Business | Leave a Comment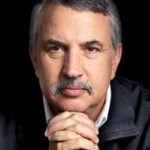 New York Times columnist Thomas Friedman has today's job market pegged as he writes about "The Start-Up of You." Something a lot of people, political leaders included, don't seem to realize is that brainpower is powering today's economic scene in more challenging ways than even. If you can't envision new ways of doing things using the latest technology, you're likely to lose out.
This writer discovered something like this two years ago after coming upon what became a course-changing client on Twitter.
Friedman cites the multi-billion dollar valuations of Silicon Valley companies like Facebook (nearly $100 billion), Twitter and Linked In ($8 billion each) and Groupon ($30 billion).
"These are the fastest-growing Internet/social networking companies in the world," he notes, "and here's what's scary: You could easily fit all their employees together into the 20,000 seats in Madison Square Garden, and still have room for grandma. They just don't employ a lot of people, relative to their valuations, and while they're all hiring today, they are largely looking for talented engineers."
Read more
Posted on July 11, 2011
Filed Under Technology, Uncategorized | Leave a Comment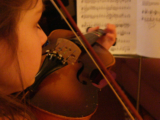 Scott Nesbitt, a technical writing colleague on the Web, raises an interesting question: How do we write manuals or procedures with steps that might involve repetitive skills or insights without bogging the reader down?
Repetition, Scott notes, is an effective way of learning but "it gets tedious quite quickly." So how do we keep procedures from working against themselves by inflicting too much cross-referencing on the reader?
A good question. I haven't talked with Dennis Owen about this, but he can chime in whenever he pleases.
An approach that occurs to Scott is to state something like this af the beginning of a procedure:
Read more
Recently
Categories
Archives
Blogroll