Posted on July 27, 2012
Filed Under Technology | Leave a Comment
Enjoy the London Olympics over the next week, but recognize that they're not absolutely "fair" in terms of achieved technological advantages, any more than the rest of sports, down to the Little League level.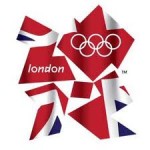 Craig Chamberlain on the Phys.org blog writes that competition in sports is as much between the scientists and engineers who produce athletic equipment as the athletes themselves. "In sport," says Rayvon Fouché, a historian of technology at the University of Illinois and a former cyclist, "there's very little incentive to play fair, and there are huge incentives to try to get an advantage." The real distinction, he adds, is between legal and illegal advantages. Fouchè is working on a book about sports technology and the future of athletic competition.
Read more
Posted on July 19, 2012
Filed Under Communication, Technology | 1 Comment
We're all adept note-takers, but we're not necessarily adept note-retrievers. While computers encourage note-taking and data-collecting, they don't necessarily make the retrieval of collected data a joy. Technical writers can testify to that.
The retrievability of information has to do not only with our computer's storage whims, but with our own brains. We like patterns and relationships, not simply stuffing material away, even in electronic form. That's why I'm big on the filing technique known as mind-mapping; it's a great organizing and retrieval tool.
Read more
Posted on July 13, 2012
Filed Under Communication, Technology, The Writing Life, Uncategorized | Leave a Comment
Friday the 13th has turned out to be my lucky day, in a tradesman's sense, at least. I've just come upon John Graham-Cumming's blog on technical writing and it's great to have discovered a kindred spirit who reaffirms what little I thought I knew about writing.  To the fullest.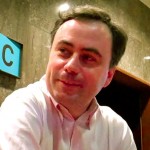 Graham-Cumming is a British computer programmer and writer. His pointers are right on the mark: Practice, Read, Listen to Editors, Think about writing, Think about the reader, Plan and Dream. That's it, and it's plenty.
Writing is a discipline, but a hazy one. There are explicit things to do, yet inspiration comes first, and that's where the dreaming comes in. Technical writers have it over their more creative colleagues in this respect, because their material is relatively "dictated," it's permissible parameters are clearer. Yet writing well always involves reflection and rededication, whatever the subject assignment. Hence the dreaming factor.
Read more
Posted on July 10, 2012
Filed Under Communication, Technology, The Writing Life | Leave a Comment
Just as blogs are providing new outlets for journalism so, too, are they producing a new generation of science writers. We've come upon one of them, Aatish Bhatia, creator of the blog Empirical Zeal, and he's someone to follow. It's a gift to explain complex material clearly and colorfully, and Aatish has that gift. Here, he's featured by Scientific American. 
Even when he's not writing about colors, as he is in his post "Crayola-fication of the World: How we gave colors names, and it messed with our brains," he's writing colorfully and clearly, as in "What it feels like for a sperm, or how to get around when you are really, really small."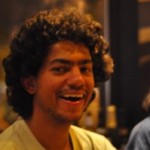 Aatish says his gift for chronicling science comes from growing up in a home where his father is a journalist and his mother a writer. "To a large extent," he adds, "my interest in science grew from reading popular science."  For how many others of us has that been true?
His "gateway book" was Surely You're Joking, Mr. Feynman. "It made my eighth-grade self realize that interesting people actually chose science as a career. That opened the door to a lot of other popular science authors. It became a bit of an obsession but to a large extent, these books guided my career interests."
Read more
Posted on July 6, 2012
Filed Under Business, Communication, Technology | Leave a Comment
What does it take to get on in the world if you're a technically inclined person? Why, knowledge of your theories, equipment and processes – that should be obvious, shouldn't it? Well yes, but it's not the heart of the question. There lies something else – the ability to relate well to others and to communicate well. (It's like a dentist who does excellent root canal work but neglects to explain to the patient beforehand what the cost will be and why.)
Dennis Owen and myself at Encore Technical Resources have known that good relational communication matters most for some time, even before our years of working together at the post-accident Three Mile Island Unit 2. (Dennis was a recovery engineer and I was the communication manager.)

And here's a Penn State instructor emphasizing anew the primacy of good communication in technical settings. Myron Hartman teaches biomedical engineering technology. He gives his third semester students a questionnaire that asks them   to rank the skills an entry level technician needs.
He lists them as "troubleshooting electronic components, computer skills, people skills (verbal), communication skills (writing), equipment function and operation, and clinical application of medical equipment."
Read more
Recently
Categories
Archives
Blogroll