Posted on June 27, 2012
Filed Under Business, Technology, The Writing Life | Leave a Comment
It's amazing how resourceful people can be in this ready-access virtual world with all the Internet-related tools at our disposal. Claire Broadley, of Leeds, England, explains on The Huffington Post how she runs her technical writing/web development business, Red Robot Media, virtually from her kitchen table.

Claire recommends using the cloud as a virtual office and storage space. That certainly frees up kitchen space for tasks having more directly to do with survival. Then Claire uses Teamwork web-based project management software.
At Encore, we typically use clients' office space, so kitchen countertops aren't an issue for us. But, we have to cheer on a competitor who makes such resourceful use of the space available to her. We're living in a keyboard-prompted world, and the keyboards – battery-powered or not, portable or not – are becoming so readily available that  they're leading to debates, as in our last post, about whether we even need to learn handwriting anymore. (We think we do.)
Read more
Posted on June 25, 2012
Filed Under Communication, Technology, The Writing Life | Leave a Comment
This post isn't about technical writing. It's about writing plain and simple – handwriting, indeed, cursive writing. Cursive writing is under attack in our digital age, this coverage from South Carolina being the latest example we've seen.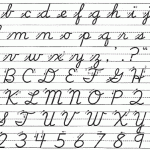 Since, the argument goes, practically everything is typed, emailed or texted these days, what's the point of having kids tediously learn handwriting? Well, what about those moments when a keyboard – full-, iPad-, or pocket-sized – may simply not be at hand, or when your signature is required, or when you may want to make a more personal impression?
Posted on June 21, 2012
Filed Under Technology | Leave a Comment
Like a lot of other people (millions of them), Encore's Dennis Owen is a fan of the Web-based TED talks. Indeed, TED provides a ready opportunity to get caught up, or stay current with, some really exceptional people in the world of Technology, Entertainment or Design. (Get where the TED moniker comes from?)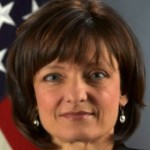 Like Regina Dugan, who was director of the Defense Advanced Research Project Agency (DARPA) when she gave a TED talk in March. (She's now an executive at Google.) Ms. Dugan urged us to "be nice to nerds" and talked earnestly about "not being afraid to fail" at a project or vision.
Why? Because "there isn't anyone else, there's just you" with the idea you'd like to prove out. That's a really powerful thought, when, indeed, you think about it. Who else is going to try what you might not have the nerve or patience to try? Maybe there's someone, but probably there's not.
Read more
Posted on June 15, 2012
Filed Under Business, Communication, Government, Technology | Leave a Comment
It's interesting how much added, sometimes mistaken, power words seem to gain in a crisis, when people are fearing the worst of a situation or are anxious about those in charge of dealing with it. The tendency of concerned, frightened people to escalate meaning helps explain why staying cool during an emergency and being very careful with words at such times is so important.
From Japan, in the aftermath of last year's Fukushima nuclear disaster, comes an acknowledgement by Masataka Shimizu, the former President of Tokyo Electric Power, of his actions during the crisis: "I remember mentioning an 'evacuation' but I'm not sure whether I used the term 'partial.'" Oh dear.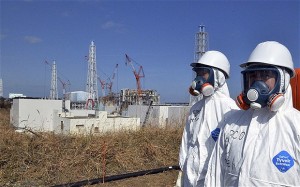 It would be a normal response to evacuate nonessential workers from an accident-stricken plant. Some of them would be needed later to relieve crews on duty. Plus, a partial evacuation is a means of reducing the risk to unneeded employees. Members of the public can also be evacuated, depending on calculations of expected releases of radiation and likely wind directions. (At Fukushima, the evacuation was eventually extended to 20 kilometers from the plant and is still in effect. Controversy over relaxing the evacuation limits and the level of compensation for residents who will be returning to their homes is delaying relaxation of the evacuation zone.) Read more
Recently
Categories
Archives
Blogroll