Posted on May 31, 2012
Filed Under Communication, Technology, The Writing Life | 2 Comments
We're in the technical writing business ourselves, but we believe in taking a community approach to the craft. (Hence this blog as a modest offering.) We can learn from each other and the abundant resources available on the Web. How abundant? Well, take a look at Technical Writing Toolbox, which is a blog on technical writing, but a kind of writer's "resource central," too. We're on the Resources tab with the link here.
Blogs, social networks, an online library, LinkedIn groups and Twitter hastags – all for technical writers. Gurpreet Singh, formally of New Delhi, India, and now a full-time student in technical communication in Toronto, Canada, provides these resources, and we're grateful to him.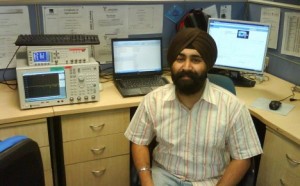 "I love writing. Period." Gurpreet tells us. "There is nothing else in the world that attracts me more than the magnetism of words." Well, it's one thing to love writing, most of us in the technical writing field do. But few of us are inclined to share as freely as Gurpreet has while attending classes as well. (Even if his classes develop the information he's sharing.)
This is the kind of fraternity that the Internet encourages, and it's awesome, and humbling, to see it in practice. Thanks again, man! – Doug Bedell
Posted on May 28, 2012
Filed Under Communication, Technology | Leave a Comment
Bart Leahy seems almost embarrassed to be making the sort of distinctions about the levels of technical writing that he's discussing on his Heroic Technical Writing blog from Huntsville, Alabama. He needn't be; he's right on.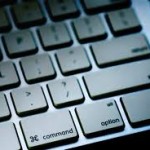 There's documentation, and there's "strategic" writing. Technical writers can do both, but they need to be clear about which they're engaged in on a given project. Usually, that's not a problem.
"Documentation" explains how things work; "strategic" writing explains why they exist, to what end. Bart most enjoys the strategic dimension of the technical writing craft.
"Does this sound like blah-blah-blah or business doublespeak?" he wonders. "I apologize. It's a little philosophical, what I do, and I've just more or less taken it for granted. Let's say the program manager is going out to talk to a group of companies that would do the work you're trying to do. They are going to want to know things like what are the financial opportunities they might explore in the program? What are the deadlines for submitting proposals to do new work? What sort of progress is the program making? How many workers might your organization need for future work? These are the sorts of statistics (technical information) that your audience wants. Read more
Posted on May 17, 2012
Filed Under Business, Government, Technology | Leave a Comment
Now it's a museum piece. After 39 space missions and 5,830 Earth orbits, the Space Shuttle Discovery is completing its first month on display in the James S. McDonnell Space Hanger at the Udvar-Hazy Center in Chantilly, VA, the air and space extension of the Smithsonian Institution. At least the shuttle's hanger has an august name – Discovery hasn't been consigned to an oversized garage.
John Glenn, who in 1962 was the first American astronaut to orbit the Earth and returned to space on Discovery in 1998, was on hand to welcome the shuttle to the Udvar-Hazy center, which is just outside Washington.
Read more
Posted on May 1, 2012
Filed Under Technology | Leave a Comment
It's spring and time for engaging in outdoor activity again! There's a rail trail near us – the Lebanon Valley (Pa.) Rail Trail – that follows the 14-mile length of an old railroad right-of-way from which the tracks have been removed. It's great for hiking and biking, whether for short stretches or the whole length.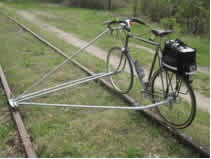 But what about unused rights-of-way where the tracks still exist? If there's a stretch like that in your area, you'll likely agree that track-walking isn't at all the same as walking a trackless path haunted by a railroad of yore. You get to counting the ties, or maybe tripping over a rail. That's why this technological creation of a rider known only as "Will" on BickHacks.com intrigues us. With some securely attached tubing, and no welding required, this rig looks mighty inviting for a ride on abandoned rails.
Read more
Recently
Categories
Archives
Blogroll