Posted on January 10, 2017
Filed Under Communication, Technology, The Writing Life | Leave a Comment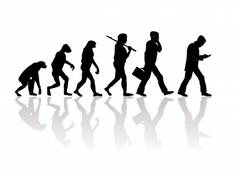 Think technical writing just appeared, that it's arisen out of contemporary necessity, without a pedigree of its own? Not so – technical writing, says Monalisa Sen and Debarshi Gupta Biswas on tcworld has a lineage of its own. But they only date technical writing from the "first technical publication" in 1949.
We'd think the craft would go back farther than that – what did it take, after all, to understand how the Monitor and Merrimack, or even a Roman chariot, worked in their own times? Yet Monalisa and Debarshi start with the "First Technical Publication" in 1949. "Joseph Chapline," their posted chart explains, "wrote a user's manual for the BINAC computer that he developed. This was groundbreaking, considering the need for technical communicators was not established…"
Oh, we see. Sen and Gupta are dating technical writing from the advent of computers. That, however, strikes us as rather restrictive, assigning the craft as our own birthright rather than an explanatory discipline going way back. We prefer the latter–instructive materials are part of humanity's broader heritage.
Maybe technical writers weren't called technical writers much before the Digital Age. But we'd like to see that discussed a bit. Anything that had supportive qualities in a world of everyday mercantile or military value has had to be validated as reliably dependable, hasn't it?
It strikes us that this question of the ancestry of technical writing, the craft's applied heritage, could do with more discussion. If you're so moved, contribute to the record in a comment here. Many thanks! – Doug Bedell

Comments
Recently
Categories
Archives
Blogroll