Posted on August 28, 2011
Filed Under Technology, The Writing Life | Leave a Comment
Infographics take specialized skill to design and execute, but when they're done well, are they helpful! Here's an example from The Content Wrangler site: an infographic on crowdsourcing.
Read more
Posted on August 22, 2011
Filed Under Technology | Leave a Comment
Our colleague Dennis Owen is on the road a lot these days and that's especially why it would be interesting to get his thoughts on this piece by David Lang from the Make magazine blog, "Surrounding Yourself with the Right People."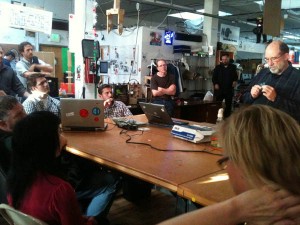 The piece takes off from a quote, "You are the average of the five people you spend the most time with." So, it follows, be careful who you spend your time with. That makes a lot of sense in terms of whom to avoid. But is it worth being careful about who you associate with in terms of hoped-for creativity? Probably, but that's more difficult to demonstrate, at least in the short run.
Lang reflects on his work in sailing big chartered sailboats in San Francisco Bay – a skill he'd picked up in a year and a half.
Read more
Posted on August 15, 2011
Filed Under Uncategorized | Leave a Comment
Here's something all of us have an opinion on: sleep. Sleep is a good, necessary thing, but how much of a good thing is enough?
Ivan Walsh on the klariti.com blog for small business people has some cogent things to say about sleep. Indeed, they're worth staying up for.
Read more
Recently
Categories
Archives
Blogroll