Posted on February 25, 2016
Filed Under Technology, The Writing Life | Leave a Comment
What's "done" in terms of technical resources these days? Probably nothing, at least in the realm of process and methodology. Both are open-ended and need to be so to allow for improvement, for adding new features and reaching higher, more refined "ends".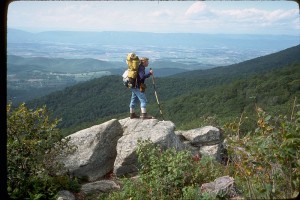 Process improvement is actually an endless process. It needs to be conducted as though an "ending" is beside the point. A pause for evaluation and insight, yes. An ending, no, not if you're steadfastly open to learning and improvement.
What's prompted these advisory reflections? This time, a post on Technically Speaking by Rick Stewart headed "Modern Software Development: A Continuous Journey, Not A Delivery Destination."
"But I'm not into software," you say? "Everything needs to have a finished state." No, it doesn't, and shouldn't. Software aside, there's a better way to brew a cup of coffee, not one you'd want to come upon every day, but a new bean or filter that makes an appreciable difference. You don't want to go back to the old way of brewing now that you have this new cupful in hand. Life's ever-unfolding promise is demonstrated anew.
Rick Stewart could learn more about writing. His paragraphs are too long and unwieldy. But the insights are there nonetheless. The words were worth spilling out, now they're well worth improving upon.
Rick is writing about hiking in the Shenandoah National Park to a "spectacular summit". It was a lot of fun for his family and friends with great views along the way. Why expect readers to plow through dense paragraphs to get there themselves?
The lesson in all this is to ask a constant question: Have I done this well-enough or really well? Well-enough may be okay for today, really well is a lifelong aim. – Doug Bedell

Posted on February 16, 2016
Filed Under Communication, Technology, The Writing Life | Leave a Comment
What is this craft of technical writing that we're engaged in? And why should we be fussing with a question like this? Instead of defining our activity, why don't we just settle down and do it?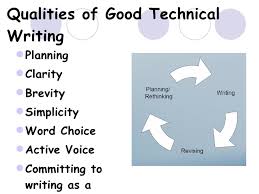 Well, you're right, we could just get on with it. But definitions, even for words or activities we know well (don't we?), are useful. They bring clarity and may remind us of aspects of a task that we've overlooked or would rather not be reminded of.
TechWhirl responds to this question with a simple, three-word phrase. (See, if you get serious about something, you can simplify it.) Technical writing is "simplifying the complex." Yes, that's simple enough, but is it truly enough? When you head over to Oxford Dictionaries Online, four definitions are provided for the word technical alone.
TechWhirl notes that the U.S. Bureau of Labor Statistics "defines technical writers as those who '…put technical information into easily understandable language.'" That's simple and direct enough, especially for a government agency.
Yet maybe we should note TechWhirl's long-form definition: "Good technical writing results in relevant, useful and accurate information geared to specifically targeted audiences in order to enable a set of actions on the part of the audience in pursuit of a defined goal."
That whopper hinges on instructional audiences and their goals – presumably, accomplishing a critical task efficiently and safely. To act efficiently and safely, you need instructions that are clearly written and presented, along with being accurate.
Simple enough, right? Yes, but first, you need to be a master of the process in question to write about it authoritatively and efficiently. Not just the process, but, equally important, the context in which it's being applied. (We keep thinking back to our years spent working in nuclear power plants.)
TechWhirl discusses a number of other elements, but they're mainly on the order of fine-tuning. The essence of the matter is that a good technical writer needs to be authoritative and focused on his reader in pursuit of a common goal – accomplishing a task efficiently and safely. That, incidentally, is how Hemingway might have described his writing as well. It's all a matter of context and being effectively other-focused.
(The graphic above is from a LinkedIn SlideShare presentation by Muhammad Ilyas.) – Doug Bedell
Posted on February 5, 2016
Filed Under Technology | Leave a Comment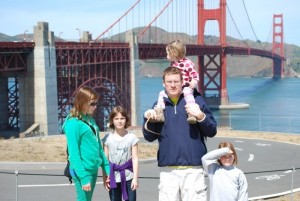 Because we value Tom Johnson's "I'd Rather Be Writing" as a technical writing blog, not because we're big fans of lists in themselves, we're providing this link to Tom's list of "Top 10 technical writing trend predictions for 2015."
We're not going to start down the "list trail" – it's too far into 2016 for that. But Tom's list is likely to be as insightful as any and can be expected to carry you well into 2016.
He leads off with "More authoring tools and CMSs accept Markdown". See, this is really technical stuff, but it's likely to be of help or interest to tech writing practitioners so we're passing it along. – Doug Bedell
Recently
Categories
Archives
Blogroll