Posted on January 28, 2013
Filed Under Communication, The Writing Life | Leave a Comment
Here's some instructive material we've come across from the late Kurt Vonnegut, a great fiction writer who, herein, aims a glancing blow at newspaper reporters and technical writers, but is nonetheless instructive to us all.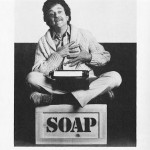 "Newspaper reporters and technical writers," Vonnegut (who died in 2007) wrote, "are trained to reveal almost nothing about themselves in their writing. This makes them freaks in the world of writers, since almost all of the other ink-stained wretches in that world reveal a lot about themselves to readers. We call these revelations, accidental and intentional, elements of style…."
True enough, technical writers are providing descriptions of processes, not freer-form narratives. Yet several of Vonnegut's "rules for great writing" seem applicable to technical writers, too.
Read more
Posted on January 19, 2013
Filed Under The Writing Life | Leave a Comment
Today is Technical Writing Resource Day on Insights! First, here's a distillation from Tom Johnson's "I'd Rather Be Writing" blog of the "Top 10 Most Frequently Asked Qustions about Technical Writing." Not all will be your top needs or areas of interest, but some are likely to be helpful.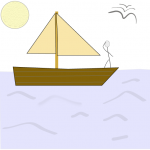 Not everyone, for example, is doing tech writing for web publication, but a growing number likely are, so authoring tools like Madcap Flare and InDesign are good to be familiar with. (Both can be used for print publication, as well.) Some of the other topics are for amateurs thinking of turning pro. All are for writers who'd like more familiarity with the field. In the process of answering them, Tom provides a good overview of technical writing itself.
Next, Nicky Bleiel, with 18 years experience in technical writing, presents an introductory video on the craft, the first of a series she has available. Nicky is "Lead Information Developer" for Doc-to-Help, a service that seeks to be pertinent to technical writers.
We could go on, but we're not in your shoes, so we'll stop by offering these few paths for exploring tech writing approaches that are readily at hand. Here's to clarity for all! – Doug Bedell
Posted on January 8, 2013
Filed Under Business, Communication, Technology, The Writing Life | Leave a Comment
It struck us recently that technical writing is a lot like covering a newspaper beat, which we did many years ago. Only now you don't need to leave your desk and computer screen. Then, you had to pop on a telephone headset or hop in you car and head for wherever your latest story might be unfolding.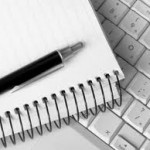 These reminiscent thoughts occurred on happening upon on an article, "How to Master Technical Writing," on the eHow website. We once covered the police beat, then the labor beat, for a big metropolitan daily. The labor beat began evolving primarily from covering labor unions to workplaces, and worklife, in general. And that's when the parallel with technical writing becomes most apt.
"Understand proper technical writing format" goes almost without saying, but it heads eHow's list. You need to know who you're writing for (Point No. 2) and what their expectations are. There's a difference between reporting for a family newspaper (which ours was) and a tabloid (the competition). You need to be clear on your readers' expectations. Basically, we suspect, they're involve accuracy and pertinence to workaday needs or aspirations.
Read more
Posted on January 2, 2013
Filed Under Technology, The Writing Life | Leave a Comment
We all know we're going to do things better in this new year, with more value added. But what does that involve in technical writing terms? Basically to be sharper and more coherent .  But specifically? Well, the Gryphon Mountain Journals blog offers "Ten New Year's Resolutions for Technical Writers."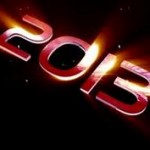 Some of the resolves are idiosyncratic, "a physiological or temperamental peculiarity" (according to the American Heritage Dictionary). But others have undoubted utility. For instance, it wouldn't hurt to "finally learn what DITA stands for"   ("Darwin Information Typing Architecture" says Wikipedia, but that's only the start of the story). Or it couldn't hurt to "read the Society for Technical Communication's bylaws." That might introduce you to a community that would ease your feeling of being a loner up against the boss.
"Find a professional conference that costs less than the bill for your car's transmission replacement"  might not be possible, even though it's a worthy objective.
Read more
Recently
Categories
Archives
Blogroll