Posted on November 21, 2015
Filed Under The Writing Life | Leave a Comment
Are you stuck? Need a new concept? Go take a walk, a nice long one. That's what Sarah Maddox does when she needs a change of mental scenery.
These days, we should have realized, when you're out walking and come up with welcome new insights, you can scribble them on a piece of paper, or better yet, send yourself emails on your cellphone, "sometimes a series of them."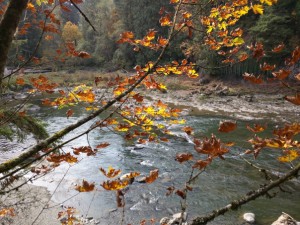 "Make sure," Sarah adds on her Ffeathers blog, that "you capture the actual words of your thoughts, because they encapsulate the insight that you've come to." Faced with appearing before a group, Sarah found she had virtually a whole new presentation after one of her walks. "It's a bit like those fictional characters who take a story in directions the author hadn't originally designed."
And are they welcome!
"I went for a walk," Sarah elaborates, "watched the birds, admired the budding trees, wrote myself some emails. The end result was that I removed the worrisome section and integrated some of it into the rest of the presentation. The entire concept of the document had developed and moved beyond its erstwhile centre piece."
A bit like "the breeze and I" getting work done together, we'd say. Taking a walk probably will beat switching on a football game or doing something else in your home office setting to open new streams of insight, or recover helpful recollections. Our minds, after all, are connected to our eyes, feelings and muscles to prompt an entire insight-generating system to change course.
That's our aim, anyway. Thanks for the suggestion, Sarah. I'm going out for a walk. – Doug Bedell
(The photo was taken by Sarah Maddox at Snoqualmie Falls, near Seattle WA, presumably on one of her walks.)
Posted on November 9, 2015
Filed Under Communication, The Writing Life | Leave a Comment
Technical writers, you'll be pleased to know, aren't just scribblers. In their full professional regalia, they're connectors, too.  That's a point made by Bart D. Leahy on his Heroic Technical Writing blog, which, by the way, has a Superman header. (After all, Clark Kent was a reporter.)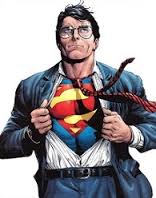 On their rounds, technical writers spot needs or frequently will be introduced to people with special abilities. If they take note of  the skills of such specialists, they'll be in a position to connect them to someone who, further along the way, might be able to consult with them.
Leahy notes that Malcolm Gladwell describes such linkups in his book, The Tipping Point. "Connectors," says Gladwell, "are the people in a community who know large numbers of people and who are in the habit of making introductions. A connector is essentially the social equivalent of a computer network hub…"
Yes, technical writers often find themselves at the heart of the action. They need to sort through what's occurring and, in that guise, might well make recommendations on how to improve the situation. In such instances, previously established contacts and accumulated insights are  among their assets.
If not supermen, technical writers are knowledge hubs as well as scribes. "If you know what types of things other people know," Leahy points out, "you can leverage that network when you have a question about certain topics. Or, conversely, if you find something of interest to someone who has particular interests, you can connect them with something or someone of interest to them later."
So, technical writers are like circuit riders, or knowledge carriers. Don't ever view them, the likes of Encore's Dennis Owen, as drudges. That could cost you contacts and solutions. – Doug Bedell
Recently
Categories
Archives
Blogroll