Posted on June 14, 2011
Filed Under Technology, The Writing Life | Leave a Comment
It won't come close to matching the great Royal Library of Alexandria in elegance, and doesn't care to. But the just-launched Physical Archive of the Internet in Richmond, CA, already has over 300,000 books on hand, well on its way to bettering the 400,000 to 700,000 parchment scrolls that were stored at Alexandria, Egypt in ancient times.

The Physical Archive of the Internet is aiming to digitalize and preserve for long-term storage "one copy of every book, record, and movie we are able to attract or acquire" – 10 million or more items. This is a critical time for launching such an ambitious project, the archive notes, because "books are being thrown away, or sometimes packed away, as digitized versions become more available."
Read more
Posted on June 8, 2011
Filed Under Business, Government, Technology | Leave a Comment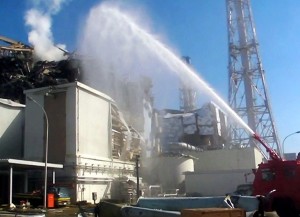 Michael Coston has eclectic interests, so on his Avian Flu Diary he writes about the continuing mishandling of the communication aspects of Japan's Fukushima nuclear plant accident. "When, oh when, will they ever learn?" one is prompted to ask. The question seems to hold both for the Tokyo Electric Power Co. (TEPCO), the plant's operator, and Japan's Nuclear and Industrial Safety Agency (NISA).
The earthquake-initiated accident was much worse than first reported, with three of the six reactors on the Fukushima Daiichi site experiencing meltdowns, and two of them possibly being melt throughs, with nuclear fuel actually "melted through the walls or floors of (the) reactor vessel."
Yet the accident's severity "was held at a 5 for a full month (the same as Three Mile Island), before being raised to a Chernobyl-comparable level 7 on April 11th," Coston notes.
Read more
Recently
Categories
Archives
Blogroll