Posted on July 26, 2013
Filed Under Communication, Technology, The Writing Life | Leave a Comment

My Encore colleague (and proprietor), Dennis Owen, has come up with a neat concept to trim up technical writing – apply a little "Twitter technique" to documentation. Twitter on documents? Come on…but wait, what's he getting at?
"Yesterday I was editing a procedure from one of my colleagues (at a company Dennis is currently working at) and he had some bullets in a long list of an organization's responsibilities, like:
Perform system troubleshooting
Completing required surveillances
Equipment repairs and replacements
Creating backup copies by copying plant equipment files
Some might say this is  trim enough. But wait, if we give the list a "Twitter touch," here's what Dennis suggests it might look like:
System troubleshooting
Surveillance
Repairs and replacements
File backup
This is what an old city editor of mine would have called "tight writing," and it's a definite improvement in reading efficiency. But who has a city editor anymore? Instead, a Twitter-like technique is worth keeping in mind. Yes, a character count, figuratively speaking. There are 129 characters (or so) in the first list and 62 (or so) in the second. Both are within Twitter's 140-character limit, but which is more efficient to read, and probably remember? Clearly, the second.
We're not recommending that you count the characters in everything you write – that would be daunting. But if you picture yourself as tweeting, rather than merely writing, maybe my old city editor enters your ken, and that would be a blessing, indeed!  Over time, your writing will be immeasurably improved – that is, will become clearer and more efficient to read.
So, the next time you tackle a technical document, get up there on a power line and tweet on! Your writing and, your readers' grasp of  whatever procedure is involved, will be energized. Truly. – Doug Bedell
Posted on July 16, 2013
Filed Under Education, Technology | Leave a Comment
You may already know about Quizlet, or maybe your kids do and haven't told you of it yet. Chances are their teachers know about this web learning service – and likely love it.
We've just happened upon Quizlet and it appears to be a great means of creating your own "flash cards" or tests in any field you chose, or taking advantage of many that have already been created by users of the site. Name a subject, and it appears likely there will be a Quizlet test, or tests, for it. And there's a lady's voice that reads off titles and other information to help you get acquainted with any territory you're interested in.

 Entranced by Quizlet we've turned, where else, to Wikipedia to learn more about it. It turns out that Quizlet is "an online learning tool created by high school sophomore Andrew Sutherland in Albany, California, in 2005 and released to the public in January, 2007. "As of April 2011," Wikipedia adds, "Quizlet has over 8.7 million user-generated flashcard sets and more than 2.8 million registered users."
Wow! Andrew Sutherland's fortune is made! Except that Quizlet is free. But there is (we bet you've already guessed) an evidently more expansive Quizlet Plus for $15-a-year. Hence an income stream.  "As a memorization tool," we're told, "Quizlet lets registered users create 'sets' of terms customized for their own needs. These sets of terms can then be studied under several study modes." And, naturally, there are Quizlet Facebook and Twitter feeds.
By gosh, you could probably enter an entire nuclear power plant's components into Quizlet and study them from your laptop, wherever you are, if you're so-minded.
We are getting used to this, but we never fail to be amazed at the useful learning aids we find surfing the web. Quizlet, and Andrew Sutherland, are clearly part of learning's future.
Yet if anyone had told us there was an Albany, California, we'd have told them they were mistaken. We're from New York – but we've got more learning to do. – Doug Bedell 
Posted on July 1, 2013
Filed Under Communication, Technology, The Writing Life | Leave a Comment
Gee, it occurs to us that the same approach can be used for technical writing that's recommended in this Business2Community blog post for social media writing. Really? Sure. We're not talking about the quirky, abbreviated style of social media writing, just simple, straight-out expression.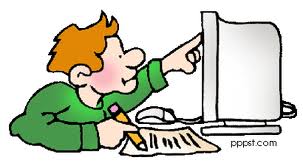 "Writing in plain English," the post begins, "means writing in a simple and straightforward manner that lets you reach the widest possible audience." With technical writing, of course, you're not necessarily trying to reach a particularly wide audience (unless you're writing a computer manual), but you want to "avoid technical jargon…"  anyway. You'll likely need to be using specialized vocabulary, but  good writing is good writing, wherever it's found – clear, direct, and usually to the point.
Bear in mind that, while writing for social media is thought of as aimed at the youngest device owners, "older" can, in fact, be anyone over 30. They weren't brought up or trained  on abbreviations and foreshortened words and expressions.
There's not a whole lot of difference between writing for the general public and for users of technical manuals or instructions. We're all humans who appreciate being taken seriously. Should you be too casual with language, B2C notes, "People may conclude that you are equally casual with your customer service or quality control."  There it is – technical writing equated with customer service! An appropriate pairing, indeed.
Writing concisely, Brian Scott, the B2C writer, notes doesn't mean turning out hamburger. His direct, perfectly acceptable alternative (real words) sentence for a Twitter tweet has only 81 characters. It's not necessary to play "stump (or entangle) the reader," online or off, after all.
It's certainly possible that social media writing can become too breezy for its own good, but so far, it's really quite functional. So is the best technical writing. Remember that the next time you're scanning Facebook before turning to your day's paid writing rounds. – Doug Bedell 
Recently
Categories
Archives
Blogroll