Posted on November 27, 2012
Filed Under Communication, Technology, The Writing Life | Leave a Comment
Here's an online e-book that could support a college-level course on technical writing – in the form of  Content Strategy 101, the book's title. Its authors are Sarah O'Keefe and Alan S. Pringle. Sarah is the founder and Alan the director of publishing operations at Scriptorium Publishing, "a content strategy consultancy that specializes in technical content."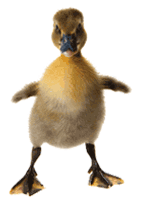 It's an act of generosity, as well as enlightened self-interest, to place an entire manual on technical writing on the web, linked section by section and chapter by chapter. There are also EPUB,  print and Kindle versions, these for sale – where the self-interest comes in most evidently.
In the book's foreward, Ann Rockley leads off by talking about "content strategy." "All too often," she notes,  "content strategy is applied only to the most visible information: marketing collateral and web sites. Useful as they are, these are not the only types of content that can benefit from a rigorous application of content strategy. The information created by technical communicators—documentation—is just as important, but for a long time has received short shrift when compared to its more high-profile brethren."
Somebody's paying book-length heed to documentation as an engaging writing discipline.  All right! 
Read more
Posted on November 17, 2012
Filed Under Communication, Technology, The Writing Life | Leave a Comment
We're going to get a little technical on this technical writing blog, but at the end of the post you'll see that there's a big reward for staying with us.
Subject: The hyphen.
Kimberlee Kile discussses the hyphen's functioning by noting, first off, what a hyphen is not – it's not a dash, like the one we just used here. A hyphen is a shorter dash, used for connecting words that belong together. A dash, a longer hyphen, you might say, is used for setting off related elements in a sentence – that is, allowing one to call attention to the other. A hyphen brings two related words together, and a dash emphasizes a longer relationship. But wait, that's us, not Kimberlee, talking.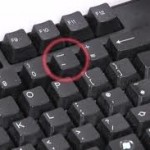 "A hyphen," Kimberlee says, "mainly functions to connect compound adjectives and nouns." Well sure, those are the sort of words that belong together. But did you know that hyphenated words are "being phased out of our language," especially on the Internet? And that relentless hyphen-hunting resulted in the elimination of about 16,000 hyphenated words from the Shorter Oxford English Dictionary (2007)? Now that's hyphen-excision with a vengeance. (Maybe the editors were really trying to save paper?)
Read more
Posted on November 12, 2012
Filed Under Education, Technology | Leave a Comment
Educators are continually faced with the challenge of upgrading the image of vocational or technical education into one that's representative of currently pertinent, enticing career fields. That's increasingly important as the costs of four-year colleges become steadily more prohibitive. (For a lot of families, they've already passed the manageable point.)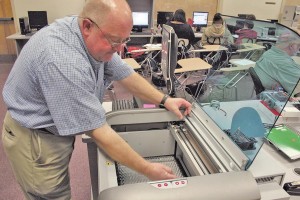 So it's encouraging to see, in a post in the Picayune Item, a school district in Mississippi changing not only the name of its "technical applications" classes but upgrading the nature of the training itself. It will now include "3D printers, Vex robot kits, a laser engraver and a state of the art milling machine." That's an encouraging way to prepare young people for the realities of today's technical workplaces, those in which they can be at the vanguard of their fields.
Read more
Recently
Categories
Archives
Blogroll