Posted on April 28, 2011
Filed Under Uncategorized | Leave a Comment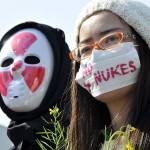 There is something about nuclear power emergency communication that seems extra daunting for utilities. Tokyo Electric Power Co., our colleague, Doug Bedell, notes, just turned its role as spokesperson for the Fukushima plant over to the Japanese government. That's what happened at TMI-2 in 1979, when Harold Denton, of the NRC, took over from Metropolitan Edison Co. It took longer at Fukushima, but the utility couldn't hold on to its lead communication role there either.
Posted on April 22, 2011
Filed Under Business, Technology | Leave a Comment
Our colleague Doug Bedell has another post on the communications aspects of Japan's Fukushima nuclear plant crisis.
Posted on April 19, 2011
Filed Under Business, Technology | Leave a Comment
Gee, it must be tough being an angel investor in Silicon Valley, especially when things get rolling out there, as they are now.
You're not assured that your money is appreciated. You might even be turned away, or have to cope with a "class system," reports Monica Langley in The Wall Street Journal. The bigger guys, billionaires, may be shutting out smaller ones, mere millionaires.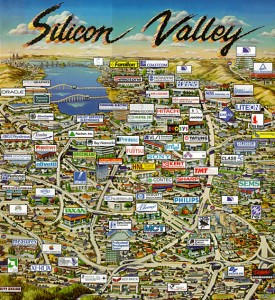 The really good news is that this high tech boom in the West may be more sustainable than the one ended in 2000, when a bubble broke, leaving a lot of investors in the same state. "There are a bunch of rich people and firms subsidizing tech entrepreneurs, but this time the entrepreneurs are better," The Journal quotes David Lee, a managing partner of SV Angel as saying. "These companies have millions of engaged users or actual profits. It's not just sloppy money coming to the table."
Posted on April 12, 2011
Filed Under Uncategorized | 1 Comment
A further word on communication as an element in the Fukushima accident and as a factor in nuclear power's prospects overall: Tokyo Electric Power Co. has been apologizing for communication lapses in the Japanese crisis and U.S. nuclear power officials are conceding that the industry has "a considerable communications challenge…as we move forward."
"We're going to undertake it," said Steve Kerekes, a spokesman for the Nuclear Energy Institute in the U.S., "Exactly how we're going to do that, we're still getting our heads around that."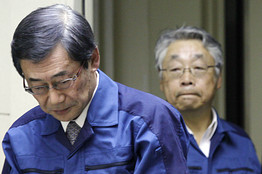 It all sounds so familiar. Thirty-two years ago in the aftermath of the accident at Three Mile Island Unit 2, communication was a major focus, at least by the plant's owner at the time, General Public Utilities Corp. (GPU).
Under duress, GPU belatedly understood that communication needs to be practiced as a discipline, every bit as much as nuclear technology itself. Some other nuclear power companies seemed to understand that at the time; others paid little heed to what was happening at TMI. It wasn't "their" accident, after all.
Read more
Recently
Categories
Archives
Blogroll