Posted on September 30, 2016
Filed Under Communication, Technology, The Writing Life | Leave a Comment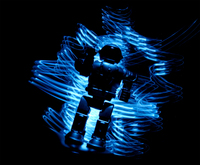 It's not a very inviting page, nor an especially well-edited one. ("During few last years, the way how people consume information changed drastically…") Yet "New trends in technical writing" on the Technical Writing blog does provide interesting projections of where the craft may be headed.
Downloaded copies of user manuals and brochures are becoming increasingly popular, instead of copies stored on shelves. "Storing big amounts of hard-copies is no more acceptable as home and office users tend to save space and avoid unnecessary stacks of documentation." Not an especially elegant sentence, but an attempt to stress that digital storage of texts is something worth learning about.
Another cited trend is "simple animated 3D assembly animation…" If you're not up on providing animated directions, that's something to dig into.
"At IAM consultants, Ltd.," notes the blog writer, "we use state-of-the-art software to keep (up) with the latest trend(s) of technical writing." That's followed by an offer to turn your papers and manuals into "interactive and media-rich presentations, so that your customers would be thrilled.."
The post isn't dated, so we don't know how far along this digitally based approach to technical writing has become. But you've been warned, or advised, let's say, to start becoming familiar with what users might read on screens rather than pages, and then download what's helpful to them – what's really worth saving. We're not just writers any long, we're presenters as well. Documentary dancing may be next. – Doug Bedell
Posted on September 19, 2016
Filed Under Business, Technology | Leave a Comment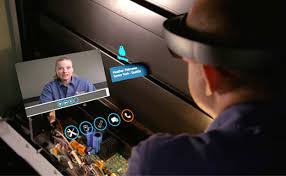 Looking through a lens into the future no longer requires waiting for the future. Increasingly the future is now. Take, for example, maintaining an elevator.
Maintaining an elevator? Right. Thyssenkrupp is equipping its 24,000 technicians with virtual reality headsets – Microsoft HoloLens with Skype – so that they can reach back to their offices, or wherever they need to go, for help in doing their jobs. Right in front of them is a colleague or blueprint, or whatever may be needed to help with the task the technician is dealing with.
This is astounding, and very soon, we suspect, will be in the "must have" category for technical people in many realms.
Explains the Cherryleaf Blog, "HoloLens with Skype capabilities enables over 24,000 Thyssenkrupp technicians to receive remote assistance by subject matter experts who can provide visual and audible advice using HoloLens's mixed reality capabilities. These remote subject matter experts can see what onsite technicians see in real time and even draw visual indicators on the technician's field of view to assist with repairs. By adding HoloLens to their solution, Thyssenkrupp has set a new standard in elevator innovation, reducing the average length of its service calls by up to four times."
Wherever the idea for virtual reality maintenance originated – maybe it was playing with computer games – it's now becoming a real world, on-the-job capacity. And it's saving Thyssenkrupp elevator technicians lots of time as well insuring that they're making the right moves.
Ellis Pratt at Cherryleaf, a digital technical writing colleague, has provided this information and insight into an emerging process reality that's both fascinating and reassuring in the context of technical innovation. Reassuring? Yes, you might say, elevators will shortly be having more ups then downtime. – Doug Bedell
Posted on September 8, 2016
Filed Under Communication, Technology, Uncategorized | Leave a Comment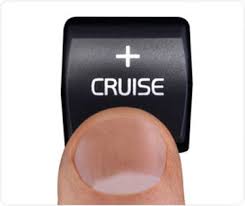 Web users are becoming increasingly savvy about getting the most insight possible into products they're considering buying and using. So clearly presented documentation, notes the easyDITA blog, is doubling in importance: As a guide to value as well as use.
"So, start thinking about documentation as a marketing and sales resource," easyDITA urges, "Don't hide it behind logins or limit access to actual customers. Feature links to it on your product pages and reference it in your marketing materials."
Brilliant, providing the documentation is clearly and usefully prepared. Not that instructions for putting equipment to work need to read like a novel. But they should read like a purposely prepared, easy-to-use guide that you're proud of.
"Work with your tech writers to develop a clear tone and voice, and conversational language style guides that won't scare away a first time visitor doing their homework. Generally speaking, this change in tone from very technical to more plain language style has become the standard for technical writing."
Gee! Technical writing that breezes right along providing obvious value! How about that!
"In the world of content management, easyDITA notes, "documentation teams have often been relegated to a poor relations role in many companies, resulting in understaffing, limited budgets, and backlogs of inaccurate or out-dated documentation." How dumb, once it's pointed out, often too late.
"Finally, give the docs team credit where credit is due – they should be direct contributors to the bottom line, not a cost center." It's amazing how useful work springs into prominence once actual value is pointed out! – Doug Bedell
Recently
Categories
Archives
Blogroll