Posted on December 20, 2016
Filed Under Communication, Technology | Leave a Comment
How is technical writing like cookie baking? Bart Leahy raises this holiday-time question on his Heroic Technical Writing blog not so much in the interest of better cookies, but in reprising an oft-proven process for exemplary technical writing.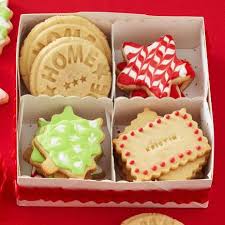 First, be sure you've consulted the experts in whatever process you're recording. In Bart's case, after he'd botched a couple of batches of cookies, they were his sister Colleen and, then, the source of the cookies he'd remembered so fondly, his mother.
When Bart's Mom asked about the results he was getting, he replied, "Well, the cookies aren't very sweet and (they're) a bit flour-y tasting. Maybe a little salty." He described the procedure he was using to get so unsatisfactory a result. After his Mom asked a few clarifying questions ("We walked through my procedures…"), Bart got his answer – he wasn't using enough sugar and salt wasn't included in his Mother's recipe.
Yet Bart's recipe had them both listed in the quantities he'd used. Clearly, it was mistaken. Bart had gone to an acknowledged expert, asked some clarifying questions and corrected a couple of details he'd gotten wrong.
And so, we've reached the core of the technical writing process: Consultation with experts and diligence in recording accurately what's been learned. It can then be confidently applied by it's intended users (but none too confidently, until confirmed in a few early trials).
When a technical writer gets to feeling expert himself or herself, that can be dangerous. A process doesn't originate in the writer's mind or keyboard, but in those who used it beforehand and smoothed it out for reliability on the scene. Being a good technical writer, as we've noted before, is much the same as being a good reporter. Or a good cookie baker, once you've gone back to the source of what you've been seeking to reproduce. – Doug Bedell
(Illustration: MidwestLiving.com)
Comments
Recently
Categories
Archives
Blogroll