Posted on December 19, 2012
Filed Under Communication, Technology, The Writing Life | Leave a Comment
Oh dear, an august research paper reports that, at least when it comes to computers, people don't read their manuals. "The median proportion of the times that participants reported solving problems with computer applications by using printed manuals was 0 percent," the paper's authors, David G. Novick and Karen Ward, advise.
Computer users reported they were as likely to ask for someone's help as to read even online help.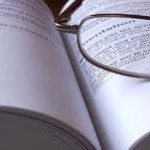 That's hardly an endorsement of technical writing in the computer biz, at any rate. But when you think about it, computer manuals should be among the most accessible examples of technical writing.  They're  presumably written for a mass audience. Computer users aren't required to read their manuals, but they don't consult them anyway. Where does that leave technical writers? If we're not required reading, will we have any readers? And if we are required, will we be read closely enough?
The stakes can be pretty high here, even if a tech writer's readers aren't working in a nuclear power plant or a hospital. You want processes and procedures to be taken seriously, to be absorbed by their users. That's a prime reason for writing them out.
Read more
Posted on December 15, 2012
Filed Under Business, Technology, The Writing Life | Leave a Comment
Writers need readers or their writing may not exist. Unless you're a diarist or a personal blogger, you want assurance that someone will be reading your work. Technical writing  has a leg up in that regard. You won't be writing unless you have a setting or a process to describe – a specific purpose is built into your output.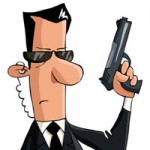 Okay. But what if you're writing for a publisher with strict formatting requirements? Could that seriously cramp your style? Might a template or word limit deflect your motivation for even getting started? It certainly could, Jeffrey Way, editor of the Nettuts+ blog confirms.  Potential publishers shouldn't be setting limits on technical writers if they can possibly avoid them. (That's assuming, of course, given writers are orderly and efficient in the first place. But what competent technical writer wouldn't be?)
For a while, Way had word count and formatting requirements for Nettuts+, but he dropped them.
Read more
Posted on December 7, 2012
Filed Under Business, Communication | Leave a Comment
Here's a writing blog I've come across and intend to follow – it's by Clay Spinuzzi, a specialist in organizational communication, and is simply called "Clay Spinuzzi." He's got a new book on communicating in workplaces titled Topsight. (It may not be quite published yet.)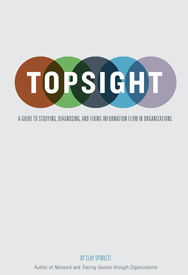 What's so compelling about organizational communication? A lot, if the discipline is taken seriously and practiced well. Technical writers can contribute to assessing and improving the state of communication in their own organizations. That's because good communication is a systematic discipline – it doesn't just happen.  It requires processes and procedures, not stultifying rule books, but simple, readily understood and maintained roles and methods for communicating effectively across an organization.
Like, "Keep listening" to what an organization is saying and yielding as it goes about its daily business. Are its activities and achievements in line with its goals and objectives? That's where good organizational communication starts. You need to have goals and objectives, as well as an organizational vision and values, to light the way.
Read more
Recently
Categories
Archives
Blogroll