Posted on November 28, 2016
Filed Under Communication, Technology, The Writing Life | Leave a Comment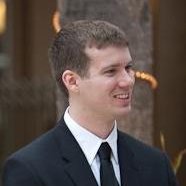 Face it, modern technical writing can sometimes get you involved with software, either by reading about it or using it anew. Technical writers didn't used to be concerned about a digital dimension – getting words, processes and procedures down in sufficient clarity was enough.
Yet Sarah Maddox on Ffeathers offers solace amidst change in discussing a short book by Andrew Etter – 11,000 words in a 45-minute read – Modern Technical Writing: An Introduction to Software Documentation.
"Every now and then," Sarah notes, "I've heard people say we shouldn't focus so much on the tools when discussing our profession and how best to perform our role. I've thought that too, at times. But it seems to me that these two aspects of our work are becoming more and more interdependent. The tools make a specific way of working possible, and the way we think of our work determines the tools we choose."
So, even if you're merely interested in contributing a knowledgeable tweet to Twitter, you're engaged in a form of digital reality. It's creeping up on us. It may well be where you catch the attention of colleagues in their daily rounds, maybe even at a coffee shop. If you become known as having something authoritative to say, you'll be found.
Whatever you're writing about, the most important aspect of the task is to be well-informed and other-focused. Especially in technical writing, you need to be accurate and understood.
If you're writing at book length, as Andrew Etter was, you may even find yourself, as Sarah imagines, on Amazon near Strunk and White's classic Elements of Style. And that would be, as more and more of us might say, awesome.
In their own ways, Sarah and Andrew get into many of the aspects of modern technical writing. But wherever the final product may appear, the basic needs – whether in digital or paper settings – are accuracy and clarity. That's always been the case.
Increasingly, what's being added is empathy – meeting a reader or coworker where he or she is on a job or in some other learning environment. (Yes, maybe even tweeting at Starbucks.)
Sarah adds: "Andrew talked about old methodologies and tools versus the new ones…I've heard people say we shouldn't focus so much on the tools when discussing our profession and how best to perform our role. I've thought that too, at times. But it seems to me that these two aspects of our work are becoming more and more interdependent…The details are in Andrew's book." It's available, digitally, from Amazon. – Doug Bedell
Comments
Recently
Categories
Archives
Blogroll