Posted on July 30, 2015
Filed Under Communication, Technology | Leave a Comment
Technical writers may not realize it, or always act on it, but they're positioned to know a lot about their organizations, more, perhaps, than most of their colleagues. That's because they've traveled their reaches looking for what we might call linking insights, and have mulled over those they've received.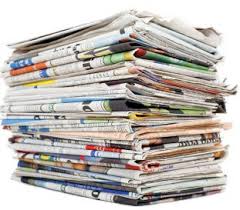 Craig Haiss on his HelpScribe blog is good at paying heed (and minding his manners) on his technical writing rounds.
"There are ways," he writes, "to infiltrate the minds of your coworkers and make an indelible impression of your worth. But you have to make a proactive effort."
"Don't let the routine lull you into an apathetic state," Craig urges. "You job is not about what happens to you. You can meet your deadlines and still find ways to meet other key players in your business. Look for projects outside of your department that could benefit from you technology and communication skills."
They you have it: Not everybody, far from everybody, in fact, has both technology and communication skills. Treasure what you've acquired, along with the instincts you were born with. If you're not learning, you're likely wasting the time you're spending on your daily rounds.
Or maybe, by organizational fate or mistaken fiat, other departments are working on the same things you are. Should you note that, do something about it. "Payroll is pricey. Tools are pricey," Craig notes. "When two or more people are documenting the same process with different tools, your company is losing money."
That's the style of an activist writer, not a mere transcriber of observations made on fitful rounds.
"Only you can help others realize how valuable an asset you are," Craig notes. That's true, but you have to act like an asset – by making connections others may be missing, and by noting needs and issues that may have been overlooked.
Yes, a technical writer functions, or should, in the mode of what the newspapers used to call a beat reporter. Newspapers are fading now, unfortunately. Don't let that be the fate of your technical beat. Your organization can't afford it, nor can you. – Doug Bedell
Posted on July 9, 2015
Filed Under Business, Technology | Leave a Comment
There's a thoughtful article on energy efficiency – how to achieve and measure it, especially in households – on MIT's Technology Review site. This post isn't intended fully to resolve this important question, but to note MIT's helpful information on it.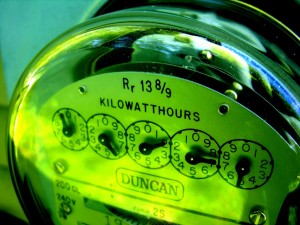 First off, American industries, as contrasted with homes, "have done a good job of becoming more (energy) efficient." That's not, of course, because homeowners and renters are perverse about energy savings, but that achieving them in significant volume is harder to do in households. So "overall energy consumption by households has continued to rise, according to the U.S. Energy Information Administration."
Sentiments have sharpened since a study on weatherization assistance in Michigan households was released in June. Based on 30,000 households participating in the federal Weatherization Assistance Program (WAP), it showed that "The costs to deploy the efficiency upgrades were about double the energy savings."
Gee, households are hopeless. Not really – "There's plenty of counter-evidence," the MIT review notes. Marshaling it is challenging, though. You need to measure "actual savings at the electricity meter."
That's what California is attempting to do: "Using data from electricity meters to track actual savings and adjust projections to match performance." The state's CalTRACK program is "using data from electricity meters to track actual savings and adjust projections to match performance. It's "supported by environmental groups and utilities such as Pacific Gas & Electric and is based on the Open Energy Efficiency Meter, "a technology standard designed to help businesses, homeowners, utilities, and regulators reliably calculate the savings from energy efficiency projects."
Monitoring energy use is challenging and MIT provides several links to source materials on the issues and prospects involved. They're definitely worth pursuing by anyone seriously interested in energy efficiency, and we're pleased to provide this lead into the matter. Metering's the method, it appears. – Doug Bedell
Recently
Categories
Archives
Blogroll