Posted on December 16, 2016
Filed Under Business, Communication, Technology | Leave a Comment
Wow, what a resource Google is! You knew that already, but here's absolute proof from a technical writer's perspective: From 2006, 10 years ago, we've come across, via Google, a set of slides on "Sentence Structure of Technical Writing."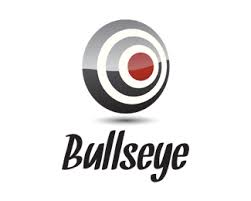 The slides are by Nicole Kelley, who in 2006, anyway, was in the Program in Writing and Humanistic Studies @ MIT. They apparently were some of her lecture materials. And they lead off with a quote from George Gopen and Judith Swan from The Science of Scientific Writing:
"The fundamental purpose of scientific discourse is not the mere presentation of information and thought but rather its actual communication. It does not matter how pleased an author might be to have converted all the right data into sentences and paragraphs; it matters only whether a large majority of the reading audience accurately perceives what the author had in mind."
Accurate perception, of course, is especially critical in technical writing. Enough said about that particular point.
Ms. Kelley's Google-enshrined thoughts go on to discuss Planning/Rethinking, Writing and Revising, key components of a tech writer's craft. "Planning" includes "Know your purpose, Know your material." Don't start writing and guidance materials until you're clear on who you're trying to communicate with. If it's, say, a power plant, it's most likely the entire workforce, whose members have differing backgrounds and needs – as doesn't anybody when you think about it?
So clarity and avoiding jargon come next. And they lead to a host of other timely principles, with examples. What a great, Google-summoned resource! There are 24 slides in all, and they amount to a one-stop education in productive technical writing. Have at them! – Doug Bedell
Comments
Recently
Categories
Archives
Blogroll