Posted on October 31, 2012
Filed Under Technology | Leave a Comment
After you get past pencil and paper, what sort of tool kit is necessary to be effective as a technology tech? That depends, of course, on the job at hand. But for carrying your wires, crimps and caps, along with the tools to install them, there are a host of carriers.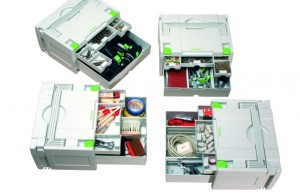 One of the newer ones caught our eye for its handy-dandy convenience, and then it raised our brow for its high price tag. There's also its tongue-twisting name: the Festool Sortainer.
"In just a couple of days," writes Stuart Deutsch on Make, they (Sortainers) have "have proved to be among the most versatile and effective small tool and parts organizers I have ever used." With drawers of different sizes, Sortainers are, indeed, a means of keeping small-to-tiny parts well-organized. And, if you need more than one, they're readily stackable as well as handy to carry. They've got big, sturdy, fold-away handles.
Yet they sell for $140 a unit, a bit pricey, as Deutsch notes. But he adds that "their quality, utility, and elegance justify the one-time investment." That depends, we suspect, upon how serious a technician one is.
Read more
Posted on October 23, 2012
Filed Under Communication, Technology, The Writing Life | Leave a Comment
I've just come across a great online writing workshop, Writing Commons, created by Joe Moxley, an English professor at the University of South Florida. The beauty of the Internet is that you never know in roaming it when you're going to encounter a great new resource – Writing Commons is proof of that.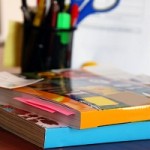 The site has apparently been around for a year or so and now, as occurs with Internet utility, its use is steadily picking up – "from about 200 visitors daily to more than 1,000 daily visitors now."
Writing Commons wants to be "the open-education home for writers." We presume that technical writers are as welcome there as any other practitioners. In fact, we just looked a little closer and found that, "Writing Commons wants to be considered an alternative to expensive textbooks used for college courses in composition, technical writing, creative writing and poetry." So there, technical writing is included. Once you've roamed the site, there will no longer be any excuses for clumsy expression of any ilk.
Read more
Posted on October 14, 2012
Filed Under Business, Communication, Technology | Leave a Comment
Felix Baumgartner's jump from the edge of space this afternoon demonstrated a lot of things, but one, surely, was the potential of the Internet as a real-time TV channel for the entire world. This time it was Red Bull energy drink and its space-jump team taking advantage of the new worldwide web "channel." Who might it be in the future?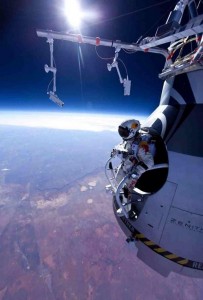 That's a question worth considering, but there's no ready answer, because we can't predict the future. Yet it struck me that, at least during the brief time I checked before Baumgartner stepped into space, the usual Sunday chatter was continuing on the regular TV channels, as though they had suddenly become irrelevant. Nobody but RedBullStratos.com on the Internet was covering the space adventure live.
There a daredevil Austrian athlete was climbing to an altitude of 128,100 feet, or 24-plus miles, dangling in his capsule from a tear-dropped-shaped balloon. Anticipation kept building as Red Bull's broadcast furnished the steadily increasing distance from Earth.
As my colleague Dennis Owen noted later, NASA served up some pretty exciting adventuring with its early space flights. But there, the astronauts remained confined to their cabins until they landed, whether on the moon or back on earth. Here, after a two-hours-plus ascent, Felix Baumgartner stepped into the sky from a platform hardly wider than a skateboard with a parachute strapped to his spacesuit. We bet NASA's entire staff was watching from whatever computers they had at hand on a Sunday.
Read more
Posted on October 7, 2012
Filed Under Business, Government, Technology | Leave a Comment
Whichever candidates win these elections, when we get back to governing, it can be hoped that a high priority will be given to sensible immigration reform. We keep reading about talented people, capable of contributing greatly to U.S. fortunes, who have returned home because their visas expired. It simply doesn't figure that skillful, inventive people would be sent packing by a country – the U.S. – that needs them.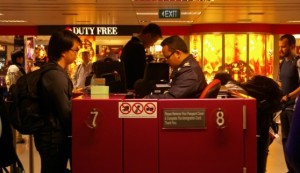 The latest such report we've seen comes on the Venturebeat.com site by Samantha Huang, a research assistant at Stanford Law School. She leads into a new book, published by the Ewing Marion Kauffman Foundation, reporting that "high-tech, immigrant-founded startups – a critical source of fuel for the U.S. economy – has (stet) stagnated and is on the verge of decline." Press release grammar aside, this book appears to pull together the dire evidence that we are starting to send more foreign-born entrepreneurs home than we are welcoming. How can that be in a nation that needs every source of brainpower available to it?
Read more
Posted on October 2, 2012
Filed Under Communication, Technology | Leave a Comment
We've come upon a website that looks like a great place to go for insights into effective organizational learning and communication. It's the FireEngineering site at www.fireengineering.com. The post that drew our attention in Google-roaming is "TailboardTalk: Write More Rules or Empower Your Firefighters?"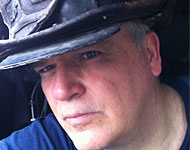 It's increasingly recognized that giving people principles, rather than indexed rules, to follow is the way to go in organizational communication and training. That way, they can size up challenging situations that may occur from their own insights and experience, instead of thumbing through an ever-thicker book of rules. It's an approach more akin to experiential than rote learning.
Read more
Recently
Categories
Archives
Blogroll