Posted on May 7, 2013
Filed Under Communication, The Writing Life | Leave a Comment
Here's a young man we know nothing about except that his name is Black, just that, and can he handle a yo-yo! First one yo-yo, then two of them together. He's thrilled a TED audience and, now us, watching that performance. So what's there about a yo-yo that's so awesome? It's not the yo-yo itself, two half spheres with a string tied around their axis peg. (At least that's how my yo-yo was set up when I was a kid.) It's the skill that brings it the level demonstrated by Black, who's  twice become a world yo-yo champion.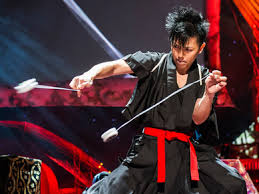 Skill honed by dedication. That's at the heart of any craft mastery. At 14, Black got a yo-yo, discovered he enjoyed twirling it and, 10,000 hours of practice later, became a world yo-yo champion. Now he brings the TED audience to its feet demonstrating his skill in handling two yo-yos at once.
Trivial? Maybe twirling a yo-yo, sending it "round the world" or putting it to "sleep" like I did as a kid, is pretty trivial. (Dennis Owen recalls "walking the dog" and "rocking the cradle" as well.) But whatever you're doing, sufficient practice at perfecting technique can bring it all the way to the level of art. You've got the interest, or you wouldn't be doing that much practicing. So toning up the brain and muscles to be a champion at whatever enthralls you  becomes the challenge.
Watch Black whisk a cloth from beneath a vase of flowers with his yo-yo. Admire his total setting, which is stagecraft along with yo-yo twirling. Note how he keeps the Ted audience intent on what he's doing. Altogether, it's spell-binding. That's what 10,000 hours of practice did for one young man with a couple of yo-yos and the will to wield them well, very well indeed.  – Doug Bedell
Posted on April 29, 2013
Filed Under Communication, Technology | Leave a Comment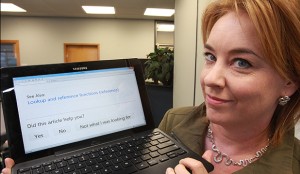 From New Zealand comes word that our ordeal with the manual for our Toshiba DVD Video Player/Video Cassette Recorder isn't unique. Lots of manuals aren't written clearly or well. Don't they know that qualified technical writers are available for those assignments? Writing about Digital Living, Abbie Napier introduces us to Emma Harding (pictured), a technical writer who is hired "to reduce, simplify and streamline."
Hasn't Toshiba heard that such blessed folks exist, all around the world?
"You have two choices:," Abbie  writes, "Throw the remote on the floor in disgust and leave the programme guide in German, or perservere with a manual which may as well be written in latin (actually, that should be a capital "L"). A useless manual, help function, website or document is both infuriating and stressful."
Indeed it is. The question, however, is how do such botched jobs of consumer relations technical writing ever get out the door?  Doesn't the manufacturer responsible for such travesties care? Do obscure manuals represent a crisis of public relations before one of technical writing? These are questions of our age, and it's a shame to have to ask them.
More attention should be given, actually, to documents going to consumers than those being prepared for workers in the technical settings from which they originated. But are those relatively esoteric precincts the only places where technical writers are deemed necessary? Do they even have them all the time there? We're talking about truly professional technical writers, technicians with the blessed ability and accompanying conscience to care deeply that their instructions will be readily understood and who know how to bring that about?
Emma Harding, it turns out, has a degree in linguistics. That's great, but it may actually be overkill. What matters most in the craft of writing to be understood is the conscience to put yourself in the a relatively innocent reader's shoes, to be insistent to yourself and to your employer that you'll be understood by such a reader. That's a compulsion in empathy, actually, not so much a test of linguistic skill.
Toshiba apparently thought they'd wow us with pictures and diagrams. All they accomplished, though, was to bring a minefield alive. It's the text, folks, simpe, orderly, start-to-finish, text that counts most. Toshiba didn't understand where a new user would be starting, and we don't fathom where they ended up. Somehow, we got a picture after putting the manual aside. But the ire remains. What company, of whatever nationality, would want its customers to feel that way?
"Unfortunately," Amy writes, "not everything gets the technical writer once-over before it hits the public." Maybe that's what happened at Toshiba. But how could a company of its standing, indeed, any company, let that happen? Good technical writers ought to be seen as heroes and heroines of our times. Indeed, that identity should have been established at the start of the Industrial Revolution itself. Technology is worth very little if it's not readily useable by the people it's supposed to be serving.
Does that come as a revelation? It really shouldn't. But check your own modern video recorder's manual for readability. Do you wish you had a technical writer, or at this downstream point, a technical interpreter, in your family? You shouldn't need one. Clear, readily readable instructions should be part of every 21st century sales package wherever you live. – Doug Bedell  
Posted on April 5, 2013
Filed Under Communication, Technology, The Writing Life | Leave a Comment
With the Web being such a factor in communication now, it's bound to be affecting where people turn for information, even technical information. "Web consults" are likely to be increasingly one's first choice on where to look for information, of whatever degree of complexity. While this doesn't apply as much to site-specific information, it's likely to be influencing the formatting of technical writing, wherever it may be aimed.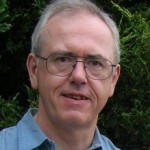 In this context, we've come across a blog, "Home of the Ryan," a new blog whose writer, Ryan Pollack, has been in technical writing for nine years or so. He refers us to the blog "Every Page is Page One," and that's been an especially welcome discovery. This site's proprietor, Mark Baker (shown here), has had 25 years in technical communication, including on the Web.
Baker seems to be saying that technical information is increasingly being formatted in short bursts, or page views. One doesn't reach for an entire manual any longer so much as turn to the Web to find the topic or situation he or she needs help with. This depends partly on where you're working, of course, but web-formatted materials are coming increasingly into use.
Information can be obtained more efficiently this way and thinking in terms of web pages rather than entire manuals has pertinent advantages. We'll have to peruse further the implications of "every page being page one." They have a lot to do with whether or not your technical writing is actually being posted on the Web. Increasingly, that's likely to be so. Or maybe not. You wouldn't want Google ushering people through sensitive areas of your plant.
Either way, the reality is that web formatting will increasingly be influencing formatting of all sorts. This means it's likely to be shorter and crisper than before. And that's a gain, if also something of a hazard when complexity arises.
Whatever your situation, here are two more places to hang around – "Home of the Ryan," and "Every Page is Page One" – to get the feel of these new settings for technical communication. – Doug Bedell
Posted on March 21, 2013
Filed Under Communication, Education | Leave a Comment
This is only for kids in K-12 and their teachers, but it's about, you might say, a form of technical writing, rap music. Turns out that The New York Times Learning Network has been holding an annual rap music-writing contest, and the 2012 winners were recently announced. We figure there will be another rap contest for 2013, so check for a Times' listing around next November.
Meanwhile, Flocabulary, "an online learning platform that features educational songs, videos and resources for K-12," has supplied a lesson plan and rubric for helping teachers guide their students "through the rap-writing process." (These are from last year's contest, but we doubt the methodology is changing all that much.)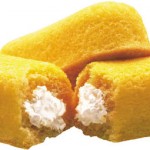 There's a lot more scope, of course, in writing rap lyrics than technical procedures. The Times received 634 entries from 1,104 students, many of them participating in groups. "Many students mourned the possible loss of the Twinkie in their raps about the news of 2012," The Times advises. Which led us to check on what actually happened there, and the buyers of the "snack cake" portion of the bankrupt Hostess Brands, Apollo Group Management and Metropoulos & Co., are aiming to have Twinkies back on the shelves by this summer. Something more to sing (chant?) about.
So spend the rest of 2013 burnishing up your rhythm and rhyming for this year's rap music contest. You can have the staccato rhythms and would-be lyrics bouncing around in your head as you tour the plant on more pedestrian writing assignments. – Doug Bedell
Posted on March 12, 2013
Filed Under Communication, Technology, The Writing Life | Leave a Comment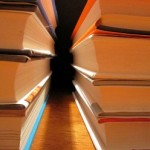 Reading is important to writing, no less so if you're a technical writer. Broad horizons and readiness of expression at whatever you write are greatly abetted by regular, indeed relentless, reading.
It's getting easier, and less expensive, than ever to become a self-priming reader. I, for example, have 30 either great or useful books on my iPad's Kindle reader. From the Kindle store, they cost half, or less, than their hardbound price, and they can be underlined or annotated as though they have paper pages. I don't know, for example, a bookstore at which I could have picked up William Zinsser's "The Writer Who Stayed," but it was available in an instant from the Kindle store. (Zinsser as a younger man and a writer for the New York Herald Tribune, knew my dad as a bank manager on Times Square and, when I was in high school, submitted for me a letter to the editor I had written that the Tribune published. This is meant not as any sort of disclaimer, but simply a formative memory.)
So as a regular writer (though in short, web-based takes), I was just a bit ago pleased to note consultant Kevin Eikenberry's blog post on "Why You Should Read More Broadly and How to Do It". Almost as I was just saying he writes, "Today there is far more quantity of reading materials (in more formats) available than ever before, and perhaps because of the proliferation and niche-ification (I know, I made up the word) of those materials, we read differently."
One used to read mainly the classics. Today, Eikenberry notes, there's a lot to read just in occupational categories and readers "would be hard pressed to keep up just in the strategy, leadership, management, change (or pick your sub genre) area alone." So if you want to be a fully effective person nowadays, what's to be read among all the choices available?
Eikenberry suggests several "food groups to add to what might be a bland, unbalanced and unhealthy personal reading menu." Read fiction, he urges, "it gives your mind a break…" Read a classic, too, something you've always want to read, or have known you should. Read older books, "any master of a topic is a student of the past…" (Boy, is that true in these politically impacted times.) Read biographies, read history and read outside your industry. "…reading within your industry or discipline," Eikenberry feels, "will never create a breakthrough idea."
And read serendipitously, on the spur of the moment by picking up a new magazine at a newsstand or something a friend recommends. That way, surely, lies discovery, Eikenberry advises.
It all comes down to reading for surprise and self-enhancement. There's more than ever readily available for profitable perusing, whether you're in a technical field or not, so get at it, and stay with it. – Doug Bedell

Posted on February 28, 2013
Filed Under Communication, The Writing Life | Leave a Comment
Now here's a writer I want to get to know better. George Saunders has progressed from technical writing to the pages of The New Yorker and, now, his novel, Tenth of December, is No. 3, on The New York Times best seller list for fiction. Not bad for plugging away at saying well what you need to say, either for co-workers or the public.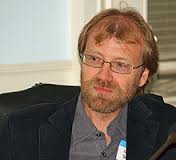 Saunders spoke recently at William & Mary College. A press release for that event quoted Junot Diaz, a Pulitzer Prize winner for fiction, as saying of him, "There's no one who has a better eye for the absurd and dehumanizing parameters of our current culture of capital."
Now, did you ever think that all the quests for approval, after requisite revisions, that technical writers go through, one of them would rise to such an estate – "a better eye for the absurd and dehumanizing parameters" of our times? Just shows where conscientious diligence, and talent, can lead. You don't want to be thinking absurdity as you walk, say, through a nuclear power plant. But if diligence in a workplace setting leads to skills and insights that spill into best-seller fame, so much the better.
Read more
Posted on February 13, 2013
Filed Under Communication, The Writing Life | Leave a Comment
Here's a promising site for technical writers to hang out on and perhaps enhance their skills – TechWhirl, at its Technical Writing tab. Its headings include Education Center, Upcoming Events, Industry News and Tech Writer Today Articles. There are also links to Content Management Industry, Technical Writing, Content Management Systems and Content Production.
TechWhirl looks like a site for keeping current with what's going on in the technical writing and content management world. – Doug Bedell
Posted on February 4, 2013
Filed Under Communication, The Writing Life | Leave a Comment
Technical writers are always being urged to take the time to be clearly understood. And that's a noble aim. But if it should mean writing only in the most commonly used words, the first thousand of them, no more, it probably can't be done. "Thousand," itself, is not one of the "ten hundred most common words." How do we know that, what kind of quirky excursion have we been on this time?

Well, we came upon the Up-Goer Five Text Editor. Phys.org notes that it's been written by Theo Sanderson, a geneticist, after a comic strip named to describe the Saturn V rocket ("rocket" isn't one of the ten-hundred words either). Having come upon the free editor, bloggers Chris Rowan and Anne Jefferson set up a Tumblr blogger page called Ten Hundred Words of Science. Phys.org advises that "they're asking scientists to describe what they do for a living using Sanderson's text editor. The results are thought provoking, interesting and quite often humorous."
So give it a try yourself. The value of your effort will likely be greater appreciation for the bundling of our most common words – and how children learn by using them. We gave it a try and came up with an impromptu thumbnail essay on spartan expression:
"Well, now, here we're going to try something that will be hard for most of you – in fact, not possible.
Read more
Posted on January 28, 2013
Filed Under Communication, The Writing Life | Leave a Comment
Here's some instructive material we've come across from the late Kurt Vonnegut, a great fiction writer who, herein, aims a glancing blow at newspaper reporters and technical writers, but is nonetheless instructive to us all.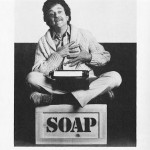 "Newspaper reporters and technical writers," Vonnegut (who died in 2007) wrote, "are trained to reveal almost nothing about themselves in their writing. This makes them freaks in the world of writers, since almost all of the other ink-stained wretches in that world reveal a lot about themselves to readers. We call these revelations, accidental and intentional, elements of style…."
True enough, technical writers are providing descriptions of processes, not freer-form narratives. Yet several of Vonnegut's "rules for great writing" seem applicable to technical writers, too.
Read more
Posted on January 8, 2013
Filed Under Business, Communication, Technology, The Writing Life | Leave a Comment
It struck us recently that technical writing is a lot like covering a newspaper beat, which we did many years ago. Only now you don't need to leave your desk and computer screen. Then, you had to pop on a telephone headset or hop in you car and head for wherever your latest story might be unfolding.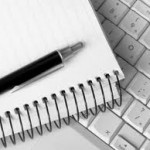 These reminiscent thoughts occurred on happening upon on an article, "How to Master Technical Writing," on the eHow website. We once covered the police beat, then the labor beat, for a big metropolitan daily. The labor beat began evolving primarily from covering labor unions to workplaces, and worklife, in general. And that's when the parallel with technical writing becomes most apt.
"Understand proper technical writing format" goes almost without saying, but it heads eHow's list. You need to know who you're writing for (Point No. 2) and what their expectations are. There's a difference between reporting for a family newspaper (which ours was) and a tabloid (the competition). You need to be clear on your readers' expectations. Basically, we suspect, they're involve accuracy and pertinence to workaday needs or aspirations.
Read more
keep looking »
Recently
Categories
Archives
Blogroll