Posted on March 31, 2011
Filed Under Technology | Leave a Comment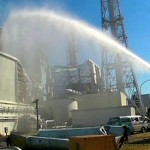 The crisis at the Fukushima Diiachi nuclear power plant is bringing renewed attention to the disciplines of risk and crisis communication. Neither can be practiced well without being understood as disciplines in themselves – apart from, but in support of, the technical response to an emergency that threatens public safety.
Doug Bedell, our Encore associate, has had firsthand experience with nuclear power risk communication. Doug and I met at Three Mile Island Unit 2 after the 1979 accident there. He was TMI's new communication manager and I was a recovery engineer at Unit 2. His office was downstairs from mine at the TMI-2 Admin Building and we'd consult regularly on matters related to the safety of the plant and preparations for defueling the damaged reactor.
Doug is now a Central Pennsylvania blogger, helping not only with Encore Insights, but contributing daily to Flack Me, a blog on public relations maintained by TalentZoo.com in Atlanta, Ga. A former newspaperman, he's recalled the lessons of his TMI communications experience in this Flack Me post, "Communication Planning, Staffing Key to Crisis Management." – Dennis Owen
Posted on March 27, 2011
Filed Under Technology | Leave a Comment
The communication setting at Japan's Fukushima nuclear reactor may be stabilizing, as (one hopes) is the nuclear emergency there itself. Yet it's unfortunate there were communication alarms in the first place.
The International Atomic Energy Agency (IAEA) says it may have to re-examine its role in nuclear safety at a conference next month in Vienna. "The responsibility of the IAEA is to provide authoritative and validated information as quicky as possible," Yukiya Amano, the agency's executive director said from Vienna in a Fukushima-related statement, "but doing this under the current arrangements inevitably takes time and has limitations."
Posted on March 17, 2011
Filed Under Technology | Leave a Comment
U.S. nuclear power plants are probably going to have to become more relational again, much as they did after the 1979 accident at Three Mile Island Unit 2. They maintained visitors centers then and some, like TMI itself, gave walking tours of the plants.
But TMI's visitors center has been closed for several years now and tours of the two units there – one shuttered and the other operating well – are no longer available. That's at least partly because of concerns over terrorism, but it may also be a way of economizing somewhat on the expense of running the plants.
Whichever, it's been unfortunate that U.S. plant operators have been hunkering down again. Now, from Japan, comes upsetting evidence that when something goes wrong at a nuclear plant – and Fukushima features U.S.-designed reactors – it can go terribly wrong. The plants haven't been designed to withstand everything that can possibly happen, like a roaring tsunami topping a protective seawall.
Posted on March 14, 2011
Filed Under Technology | Leave a Comment
The details of the nuclear accidents underway in Japan as we write will take months, if not years, to analyze. But as someone with decades of nuclear industry experience (including working on the recovery of Three Mile Island Unit 2), when the results are in I expect to be angry not at the technology, but rather about how we implemented it.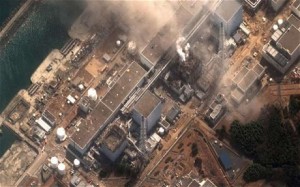 I don't know what the design basis seismic event was for the Fukushima Daiichi Nuclear Power Station, but it was certainly less than the unprecedented 9.0 earthquake that struck on Friday. Nonetheless, when the accident is investigated I suspect we may well find the reactor would have shut down normally, even during this beyond-design-basis event, had we done but a few things differently.
Posted on March 10, 2011
Filed Under Government, Technology | Leave a Comment
With gasoline prices topping $3.50 a gallon nationally, it's not hard to find energy-related newsfeeds on the web, or maybe we're just more aware of them. Yet their overall message is that there is still no concerted U.S. policy for conserving energy and promoting alternative energy sources. And that remains dismaying.
There's a sizable pool of U.S. Treasury investment tax credits for solar energy, but only because they were extended for a year, and they'll expire this December, "just around the corner" notes VentureBeat.com. Read more
Posted on March 2, 2011
Filed Under Government, Technology | Leave a Comment
The thing about government is not whether it's bloated or barren, but whether it's effective – whether it can attract competent people to achieve necessary, cost-effective goals.

People like U.S. Energy Secretary Steven Chu, who just happens to have a Nobel Prize in physics. President Obama added Chu to the "fire brigade" that helped deal with the British Petroleum oil spill in the Gulf of Mexico last year. Chu suggested using high-powered gamma rays for getting images of the well's blowout preventer. After initial skepticism, BP engineers agreed he was right.
"Oil spils were not something I've worked on, but I do know about gamma rays," Chu says in an energybiz profile of him.. Read more
Recently
Categories
Archives
Blogroll