Posted on May 26, 2015
Filed Under Education, Technology | Leave a Comment


Go on a springtime tour of Mars, our Spring at least. The National Aeronautics and Space Agency (NASA) is posting a series of photos taken by its Curiosity Mars rover over periods of days and months. There are shots of Curiosity climbing a Martian mountain and even of "a serene sundown on Mars." (Click on this photo for a sharper view.)
Such a photo gallery is a truly amazing accomplishment, considering that it's coming from an average distance between Earth and Mars of 140 million miles. It may seem like wasteland, but put that into the context of the solar system, and what it took to get there and there is much to ponder about extra-spatial relationships.
Not content with the merely amazing, NASA recently reported that it has succeeded in sharpening the focus of Rover's camera to get more sharply etched shots of the landscape there. How? By sending new software up there, of course.
Posted on May 11, 2015
Filed Under Communication, Technology, The Writing Life | Leave a Comment
Tom Johnson, a technical writer in San Jose, CA, has the right idea: He wants to be sure that technical writing is focused on the reader (that is, the user), not the equipment or processes being explained. They're obviously important, but the reader is moreso. He or she has got to get it right – and readily so.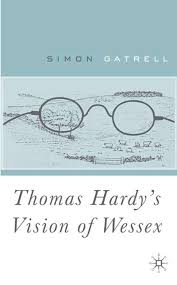 Tom has started a new series on his I'd Rather Be Writing blog on user-centered design. That's what all good writing should be: user-, that is, reader-, centered. It's not the equipment or location that's benefitting from clarity of expression – except residually (it can be damaged) – but the reader who's seeking to use it properly. And he or she may be in too much of a hurry.
All good writing puts the reader foremost. Not that writing needs to be overly simplified, but it needs to be engaging – or, in the case of technical writing, readily decipherable.
Tom Johnson has spent some time in usability labs watching users interact with his content and, he says, "it's an eye-opening experience." He's got some links in his post relating to the labs, but he's distilled 12 patterns from them. They include recognizing that users are often in a hurry, that they like visuals and that they don't necessarily read in sequential order.
Meeting such human desires is indeed a challenge to technical writers, but those are your publics – human beings under pressures.
Tom Johnston writes not not so much about instructions for physical products as software documentation, which is his gig. Yet clarity applies as much to today's cyber settings as it did to Thomas Hardy's Wessex novels.
Tom Johnson urges his tech writing colleagues to design their documentation around his perceived patterns of user behavior. In listing them, he's done a lot of your work for you. Take advantage of his accomplishments. – Doug Bedell
(Illustration: Simon Gatrell's book "Thomas Hardy's Vision of Wessex")
Recently
Categories
Archives
Blogroll