Posted on November 28, 2016
Filed Under Communication, Technology, The Writing Life | Leave a Comment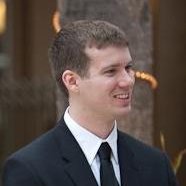 Face it, modern technical writing can sometimes get you involved with software, either by reading about it or using it anew. Technical writers didn't used to be concerned about a digital dimension – getting words, processes and procedures down in sufficient clarity was enough.
Yet Sarah Maddox on Ffeathers offers solace amidst change in discussing a short book by Andrew Etter – 11,000 words in a 45-minute read – Modern Technical Writing: An Introduction to Software Documentation.
"Every now and then," Sarah notes, "I've heard people say we shouldn't focus so much on the tools when discussing our profession and how best to perform our role. I've thought that too, at times. But it seems to me that these two aspects of our work are becoming more and more interdependent. The tools make a specific way of working possible, and the way we think of our work determines the tools we choose."
So, even if you're merely interested in contributing a knowledgeable tweet to Twitter, you're engaged in a form of digital reality. It's creeping up on us. It may well be where you catch the attention of colleagues in their daily rounds, maybe even at a coffee shop. If you become known as having something authoritative to say, you'll be found.
Whatever you're writing about, the most important aspect of the task is to be well-informed and other-focused. Especially in technical writing, you need to be accurate and understood.
If you're writing at book length, as Andrew Etter was, you may even find yourself, as Sarah imagines, on Amazon near Strunk and White's classic Elements of Style. And that would be, as more and more of us might say, awesome.
In their own ways, Sarah and Andrew get into many of the aspects of modern technical writing. But wherever the final product may appear, the basic needs – whether in digital or paper settings – are accuracy and clarity. That's always been the case.
Increasingly, what's being added is empathy – meeting a reader or coworker where he or she is on a job or in some other learning environment. (Yes, maybe even tweeting at Starbucks.)
Sarah adds: "Andrew talked about old methodologies and tools versus the new ones…I've heard people say we shouldn't focus so much on the tools when discussing our profession and how best to perform our role. I've thought that too, at times. But it seems to me that these two aspects of our work are becoming more and more interdependent…The details are in Andrew's book." It's available, digitally, from Amazon. – Doug Bedell
Posted on November 17, 2016
Filed Under Technology | 1 Comment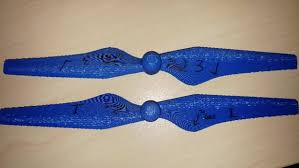 You can't be too careful, it's always been said in responsible technical circles. True, and the circles keep being enlarged in these digital times. Take, for example, the "construction" via a 3D printer of propellers for drones.
In a post on New Atlas, David Szondy conjures up the vision of an F-35 fighter plane on a routine supersonic flight. It kicks in its afterburners and "Suddenly, there's an almighty bang as one of the turbine blades in the jet engine disintegrates and within seconds the US$85 million plane is tearing itself to pieces."
Is it, Szondy asks rhetorically, an accident or sabotage? Well, according to researchers at Ben Gurion University (BGU), "this scenario could be an example of a new type of cyber warfare where saboteurs can fool 3D printers into creating self-destructing parts that are indistinguishable from the real thing."
Szondy's post describes how an email file sent to a simulated victim could launch a
a digital chain of events leading to a design failure and disaster. Read the post to get a sense of what could become wantonly possible in these hacker-beset times. And, if you're in sensitive work, be ever alert to see that it doesn't.
Computers provide bushels of information with such ease that we can brush aside considerations of its authenticity – not if we're being professional, but if we're digitally fatigued. The mere idea that we are turning design over to 3D anythings is losing its novelty. But a 3D printer's instructions are merely digital files that can be manipulated on a laptop. Which can be subject to hacking. And thus, a chain of concern…
An international team of researchers from Ben Gurion University, the University of South Alabama and Singapore University makes all this clear in a paper they've done on "spoofing" 3D printers. It's a tract for our times if there ever was one and Szondy provides a link to it.
(The photo above shows two seemingly identical propellers created on a 3D printer – but only one is authentic, the other is designed to destruct in flight.) – Doug Bedell
Posted on November 11, 2016
Filed Under Business, Communication, Technology | Leave a Comment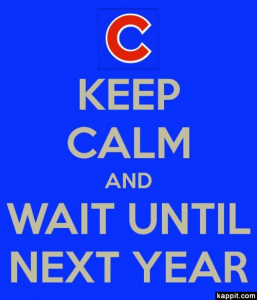 We don't want to be associated with the ilk of consultants who have their proposals rejected, but we all experience rejections. We're not know-it-alls, at least that anybody much recognizes.
So Bart Leahy's post on Heroic Technical Writing, "Dealing with Proposal Losing Streaks," is taken kindly and appreciated.
"This past week," Bart writes, "a proposal I helped a customer write won the bid. This was a moment of joy for the customer and a great relief to me. I've worked on a lot of proposals over the past 3-4 years. To the best of my recollection, I've lost nearly every single one, going back to 2012 – the last time I can recall a confirmed win."
We're not suggesting that a "losing streak" like that is normal or to be emulated. But rejections are probably more typical than acceptances for many of us. The important thing when they occur is to remain stout-hearted and ready to pick up and move on to the next hopeful tender.
Neither the U.S. nor world economies are organized around any of us. It's a hurly-burly out there and we're probably not known or appreciated to the extent we may feel we're due. Even if we were, selling services is always a challenge – prospective clients have genuinely competing uses for their funds.
So, in the spirit of the Godfather, Bart advises that, "It's not personal, it's strictly business."
Beyond ruing reality, though, there are steps to be taken to bolster the pertinence and timeliness of proposals. The first is to know prospective clients and their needs as appropriately as possible. "Appropriately" means in an applicable business context – not just their own wares, but what competitors are offering.
Timeliness and, yes, spelling and crisp writing count a lot. "People judge you based on the quality of your spelling." Bart writes, "Those are the same people picking on you for typing in Twitter-speak." Now there's a term for our digital times – yet don't be too hard on Twitter, it's not proposing, it's promoting, and that's hugely important too.
There are several other helpful advisories in Bart's post, but you can, and should, get them from there rather than here. The point we're trying to make is, "Don't be disheartened by rejection, it happens to the best of us." Just keep on proposing.
Remember, as Bart Leahy advises, the Chicago Cubs manager who put it, "Anyone can have a bad century." And try to add a little something more to your pitches. – Doug Bedell
Recently
Categories
Archives
Blogroll