Posted on June 9, 2015
Filed Under Communication, Government, Technology, The Writing Life | Leave a Comment
Here's Tom Johnson, the technical writer proprietor of "I'd Rather Be Writing," trying to make amends – and offer cautions – for all our heedless brethren who aren't so mindful that, after all, they're dealing with human readers, even if they may have technical mindsets.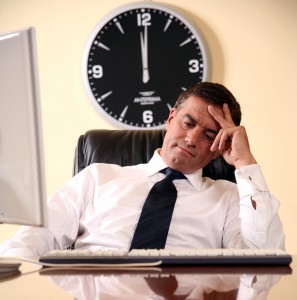 Readers turn to a technical text to learn efficiently. But, too often, they're imposed upon by writers who don't take the time to be readily understood. Yes, coherent technical writing takes time, along with an understanding of its context.
The first thing we need to do, Tom notes, is to "decode complexity". But if complexity is presented well, it can take less time to cope with – good technical writers take the time to save their readers time. (Their employers need to be mindful of that.)
Densely driven technical writers are prey to the main hazard of all heedless writers – they risk not being readily understood. Who would sit down to a keyboard these days and not want to be readily understood? Only reckless or inordinately pressurized souls. Be sure you own situation is fairly structured to allow you to read and write well. (Clue: Communication with managers may be required.)
Yet you also have to apply shoe leather. Part of being a good technical writer, Tom notes, is being an investigative reporter. You need to seek out information from its sources – the actual "doers" in your work setting.
"I set about asking engineers around me for information," he writes. "Every time I talked to an engineer, I would get a firehose of useful information that would help me understand what was going on." You're there, basically, to slow down and aim the hose so that others don't get sprayed with information.
Tom suggests that stepping through a task yourself, if you have the time, is a good idea – and you should have the time. (Again, supervisors please take note.)
And finally, the best advice: "Rest your brain. Sometimes," Tom notes, "when I can't figure something out, I sleep on it. In the morning, the answer comes to me." Or simply take a break." Indeed, a good cook will tell you that recipes can't be rushed. Technical writing's no different. – Doug Bedell
Posted on February 11, 2015
Filed Under Government, Technology | 1 Comment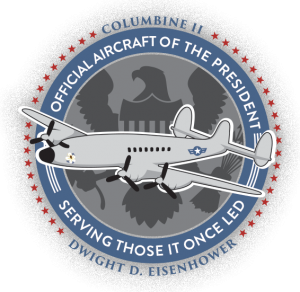 Our colleague at Encore Technical Resources, Dennis Owen, knows a good story when he sees one. Hence, he's passed along the tale of the first Air Force One, the aircraft used by President Dwight Eisenhower, which is now languishing in faded glory at an Arizona airport. Mary Jean Eisenhower, Ike's granddaughter, thinks it deserves better, and so it does, for it's a national treasure. Fortunately, Mary Jean's close to bringing about the plane's salvation.
Who doesn't perk up a bit on hearing that Air Force One is carrying the President of the United States on a leadership mission somewhere in the world? Well, the first Air Force I, a sleek, silvery Lockheed Constellation VC-121 named Columbine II, initially had mere call letters, but it once nearly got mixed up with a commercial plane with the same designation. "After that," Mary Jean notes, "any aircraft with the president onboard was designated Air Force One, no call letters."
Placed in White House service in 1954, Columbine II's last flight was in 1959. When the Eisenhower Administration ended in 1960, it was, first, returned to the Air Force fleet, then sold as part of a group of five planes that were intended for use as crop dusters in Arizona. But somebody from the Smithsonian went looking for it and it's been the beneficiary of good, increasingly encouraging intentions, ever since.
Fairly confidently, Mary Jean Eisenhower notes that Columbine II is now destined for restoration to flying condition and a home at the National Airline Museum in Kansas City. May that prove so, for the original Air Force I is part of our nation's history. As Columbine II, it carried President-elect Eisenhower to Korea to fulfill a campaign pledge that he would go there to seek to end the Korean War. And Queen Elizabeth II was one of its last passengers.
Why the name Columbine? Well, Ike's granddaughter recalls, that was the name of the plane that General Eisenhower used in World War II; it, and all the other aircraft he used then, were named Columbine, after the state flower of Colorado. That was because his wife, Mamie, was from Denver. President Eisenhower's Atoms for Peace speech was written aboard Columbine II. And his granddaughter knows where the silverware and china that were used on the plane are located.
The public can help in the plane's restoration by visiting its website at www.columbineii.org. The goal is to have it ready for flights again by the end of this year.
The great insight from this tale is that everything of value worth remembering or restoring has a story, a history we want to hold on to, not leave languishing somewhere in a desert of the mind. – Doug Bedell
Posted on January 25, 2015
Filed Under Government, Technology | Leave a Comment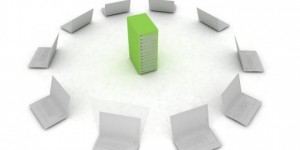 Opportunity for technical writers comes in knocking when you've got doors to knock on, whether they be in the private or public realms. Here, from David Kimball, in Austin, Texas, is a reckoning of "Five Government IT Professionals Who Will Be In High Demand in 2015." David is the "group vice president of federal" at Austin IT management software provider SolarWinds.
The five areas in which government needs IT pros, as David sees them, are The Diagnostician, The Developer, The Data Ninja, The Cloud Database Administrator and the Security Mobility Guru. This last refers to IT pros who can protect agencies from digital intrusions in "the age of the Internet of Things, with mobile connected devices (read: potential threats) seemingly everywhere…"
Yes, digital expression is a new form of communication that government agencies are beginning to take really seriously. Witness, for example, the "National Conversation" on Security Technology that the Department of Homeland Security is sponsoring.
"Great needs lead to great demand," David Kimball notes. There are plentiful opportunies for IT pros to shine as way-showers to government agencies, as his helpful post makes clear. – Doug Bedell
Posted on January 15, 2014
Filed Under Business, Government, Technology | Leave a Comment
"Peacetime" aerial drones don't have only to do with whether Amazon.com will be using them as delivery vehicles. Domestic drones (or UAVs – unmanned aerial vehicles) may one day fairly soon be saving lives or helping to suppress forest fires, along with delivering Amazon's wares to your doorstep (if you live close enough to one of its distribution centers).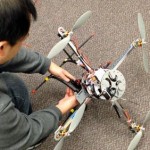 Drones, as Wikipedia notes, have been known primarily as military and special operations vehicles. But they are coming into practicality and favor for "a small but growing number of civil applications, such as policing and firefighting, and nonmilitary security work, such as surveillance of pipelines." They're often preferred, Wikipedia adds, "for missions that are too 'dull, dirty or dangerous' for manned aircraft."
There they go, smudging the image, though not the ultimate utility, of civilian drones already. Flight rules will have to be worked out by agencies like the Federal Aviation Administration (FAA), so there will be no possibility of interference with aircraft with onboard pilots and passengers. But the domestic drone's day is coming. The Senate Commerce Committee is holding hearings on their use. And the Federal Aviation Administration has established six drone test sites, preliminary to figuring out how to safely integrate them into U.S. airspace.
Wei Wei, a student at the University of Cincinnati, is convinced of that. The university is a center of drone research. Kelly Cohen, an associate professor aerospace engineering engineering and engineering mechanics there, says "our students see that unmanned systems can have a positive impact on society."
Wei Wei is one those students. He's speaking this week on the design of quadrotor drones (drones with four vertically-mounted propellors) at a UAV conference at National Harbor, Md. "A selling point for this configuration is its efficiency, in both time and money, and the accuracy."
A University of Cincinnati team working with drones at the University of Toledo is well along on its Surveillance for Intelligent Emergency Response Robotic Aircraft (or SIERRA) project. It's drones, advises phys.org, are being "outfitted with global positioning systems, environmental data, video and fire-prediction software to give real-time information to firefighters about where a fire is burning and where it is moving – information that could save lives." Wei Wei has been part of this research, too, and it's been drawing interest from the Cincinnati Fire Department.
There's already jousting going on at the legislative level to prompt the FAA to issue regulations that will allow the safe use of civilian drones. That's a likely outcome of all the current incubation going on, as well as the utility of the future's civilian drones. – Doug Bedell
Posted on October 14, 2013
Filed Under Business, Government, Technology | Leave a Comment
You've got to wonder how widely the world will be wired for electricity in the not-so-distant future, say, 2050, and how we're going to get there. A post on the phys.org site discusses that outlook as its being envisioned at the World Energy Congress being held this week in Daegu, South Korea. It refers, in the process, to some humbling, if not scary, figures.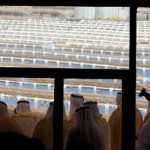 Writer Frederic Pouchot reports that population growth and accelerating urbanization are going to present the world with "a host of challenges" in the decades ahead. Indeed. A report issued by the World Energy Council (WEC) at the congress presented two energy scenarios – dubbed "Jazz" and "Symphony" – for the next four decades.
Under the market-driven Jazz scenario, "total primary energy supply could increase by 61 percent by 2050." The government-led Symphony scenario "–focused on environmental sustainability and energy security–envisages an increase of 27 percent." Both are big numbers, though the market-based projection sounds colossal. Ominously, both scenarios envision "CO2 emissions well-beyond the target levels deemed necessary to meeting the UN-set target of limiting global warming to 2 C (3.6F) over pre-industrial levels."
The thing is, Pouchot notes, while both projections are, or should be, humbling, neither would be sufficient to meet the needs of a world population expected to grow to nine billion people, from seven billion today. And they'll all be aspiring for prosperous lives.
We're only providing a lead-in here. The WEC report itself is well worth your direct attention. But consider a figure between $19 trillion and $25 trillion–that's what "the required investment in electricity generation alone" will be to meet 2050's demand levels.
There's so much for the world to be concentrating on, so many challenges to be met, as the relatively short-term future unfolds. Do you think we can get ourselves together to handle them? We can only hope and wonder at the same time. – Doug Bedell 
(Photo – A solar power plant on the outskirts of Abu Dhbai, the capital of the United Arab Emirates in March of this year.) 
Posted on May 13, 2013
Filed Under Government | Leave a Comment
Encore's Dennis Owen has been circulating "one of those Internet missives I received from a friend" on the Doolittle bombing raid over Tokyo, Japan, in 1942. And for good reason – the Doolittle mission was one of the most heroic, defiant episodes in American history. It was meant as a response to the sneak Japanese attack on Pearl Harbor the year before, and the takeoff from the aircraft carrier Hornet had to be moved much further out to sea, virtually at the last minute.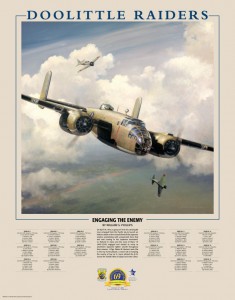 With that, Lt. Col. James Doolittle's 16 B-25 bomber crews were told they wouldn't have enough fuel to land safely in China. But they took off anyway.
"They bombed Tokyo," the Internet account recalls, "and then flew as far as they could. Four planes crash-landed; 11 more crews bailed out, and three of the Raiders died. Eight more were captured; three were executed. Another died of starvation in a Japanese prison camp. One crew made it to Russia.
"The Doolittle Raid sent a message from the United States to its enemies, and to the rest of the world:
"We will fight. And, no matter what it takes, we will win."
There are still forces in the world that, should they lose touch with reality, make such national resolve necessary.  The Doolittle crews showed what it would take, and what they were heartily willing to expend,  to bring such a message home to Japan in 1942. The 71st and last planned public reunion of the remaining four of the 80 Doolittle mission members (62 survived the war) was held last month in Walton Beach, Fla.
The four (all in their '90s) plan to get together again later this year, "informally and in absolute privacy," to open a bottle of brandy and pour it into their four remaining upturned goblets, from a set of 80. They might not have to listen too closely to hear the roar of the engines that were to bring them and their fellow aviators immortality. America will be forever grateful to all of them. – Doug Bedell
Posted on October 7, 2012
Filed Under Business, Government, Technology | Leave a Comment
Whichever candidates win these elections, when we get back to governing, it can be hoped that a high priority will be given to sensible immigration reform. We keep reading about talented people, capable of contributing greatly to U.S. fortunes, who have returned home because their visas expired. It simply doesn't figure that skillful, inventive people would be sent packing by a country – the U.S. – that needs them.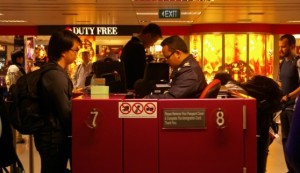 The latest such report we've seen comes on the Venturebeat.com site by Samantha Huang, a research assistant at Stanford Law School. She leads into a new book, published by the Ewing Marion Kauffman Foundation, reporting that "high-tech, immigrant-founded startups – a critical source of fuel for the U.S. economy – has (stet) stagnated and is on the verge of decline." Press release grammar aside, this book appears to pull together the dire evidence that we are starting to send more foreign-born entrepreneurs home than we are welcoming. How can that be in a nation that needs every source of brainpower available to it?
Read more
Posted on September 23, 2012
Filed Under Government, Technology | Leave a Comment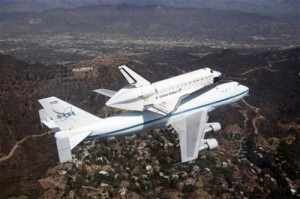 Endeavor and its Astronaut crews were stars alright. A NASA photo distributed by the Associated Press shows the space shuttle, atop a NASA 747 jumbo jet, flying over the Hollywood sign as it approached Los Angeles International Airport on Friday. There, Endeavor will be prepared for a 12-mile road trip to the California Science Center, where it will go on permanent display.
Friday's flight from Edwards Air Force Base in the Mojave desert came after Endeavor tallied 123 million miles in 25 trips into low-Earth orbit. We all can recall some of those launches in straight-up blasts atop a carrier rockets. The last one was on May 16, 2011 with Endeavor under the command of Mark Kelly, the husband of Rep. Gabrielle Giffords. Endeavor replaced the Challenger shuttle which exploded during liftoff in 1986.
Read more
Posted on June 15, 2012
Filed Under Business, Communication, Government, Technology | Leave a Comment
It's interesting how much added, sometimes mistaken, power words seem to gain in a crisis, when people are fearing the worst of a situation or are anxious about those in charge of dealing with it. The tendency of concerned, frightened people to escalate meaning helps explain why staying cool during an emergency and being very careful with words at such times is so important.
From Japan, in the aftermath of last year's Fukushima nuclear disaster, comes an acknowledgement by Masataka Shimizu, the former President of Tokyo Electric Power, of his actions during the crisis: "I remember mentioning an 'evacuation' but I'm not sure whether I used the term 'partial.'" Oh dear.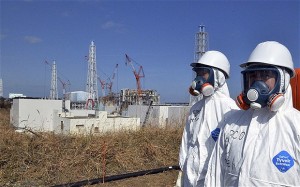 It would be a normal response to evacuate nonessential workers from an accident-stricken plant. Some of them would be needed later to relieve crews on duty. Plus, a partial evacuation is a means of reducing the risk to unneeded employees. Members of the public can also be evacuated, depending on calculations of expected releases of radiation and likely wind directions. (At Fukushima, the evacuation was eventually extended to 20 kilometers from the plant and is still in effect. Controversy over relaxing the evacuation limits and the level of compensation for residents who will be returning to their homes is delaying relaxation of the evacuation zone.) Read more
Posted on May 17, 2012
Filed Under Business, Government, Technology | Leave a Comment
Now it's a museum piece. After 39 space missions and 5,830 Earth orbits, the Space Shuttle Discovery is completing its first month on display in the James S. McDonnell Space Hanger at the Udvar-Hazy Center in Chantilly, VA, the air and space extension of the Smithsonian Institution. At least the shuttle's hanger has an august name – Discovery hasn't been consigned to an oversized garage.
John Glenn, who in 1962 was the first American astronaut to orbit the Earth and returned to space on Discovery in 1998, was on hand to welcome the shuttle to the Udvar-Hazy center, which is just outside Washington.
Read more
keep looking »
Recently
Categories
Archives
Blogroll