Posted on August 28, 2012
Filed Under Communication, The Writing Life | Leave a Comment
We were browsing the web for ideas and came upon a post on the Accidental Remediation blog by Short Geologist. All we can discover about Short Geologist is that she's a woman, but from her post anyway, a wise one.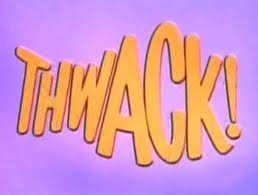 SG has "a mania for clear, concise technical writing." How do you get to that exalted state – a producer of clear, concise technical writing? Remember one thing, SG advises: "This isn't high school, where you're trying to pad your 11th-hour essay to fit the word count. Nobody cares how big your words are – and if they're too big, perhaps it's time to abbreviate. Remember, you're writing to communicate, not punish the reader!"
Read more
Posted on August 16, 2012
Filed Under Communication, Technology, The Writing Life | Leave a Comment
Here's a throwback to awareness in the present that technical writers – indeed, anyone who writes seriously – might appreciate. Wiley Brooks on the Business2Community site reminds us of Rudolf Flesch's algorithm-based readable writing tool. Drop in a body of text, press the button and get your score for clear writing. Wow!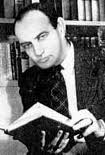 Flesch, Brooks notes, was a lawyer and refugee from Nazi Germany who "earned a Ph.D. in English at Columbia University, and then became a prominent professor there." He's pictured here.
Read more
Posted on August 8, 2012
Filed Under Technology | Leave a Comment
We know of a guy, typical of many, probably, who didn't think it was smart for NASA to make a movie of Curiosity's Mars landing before it was actually accomplished this week. "It is beyond my limited capacities," he wrote, "to understand all that went into building and sending the vehicle on its 154 million mile journey. Then, to choose a never-tried, highly complex method of reaching and lowering the vehicle to the surface of the planet is a definition of insanity. Except they did it."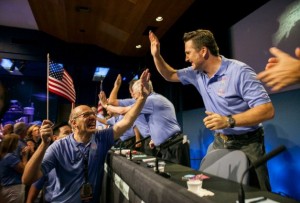 Indeed so. That meticulous planning and procedures should work in the riskiest of settings isn't so surprising, if you plan for the riskiest of settings. It's all in your vision – in this case, NASA's vision – and the care you take to accomplish it. Technology is controllable, even from a mind-boggling distance, if you plan and execute to make it controllable.
Read more
Posted on August 5, 2012
Filed Under Technology | Leave a Comment
Robert Scoble describes the new book he's working on with Shel Israel as though it will be a little scary, and that's a credit to the authors' sensibilities. For the dawning "Age of Context," Scoble's announced title for the book, is definitely at least ominous.  Various electronic devices which, one by one,  most of us prize will be tracking and reporting on our locations and who knows what else. (That's where the scary part comes in.) It sounds like it will be an age of observing, and a rather personal one.

The new age, as anticipated by Scoble on the Business Insider blog, will be "topped" by wearable computers like Google Glasses and various beaming cell phones. (There's likely a smaller iPad coming, too – this fall.) Data bases in the "cloud" will be storing whatever they collect, maybe forever.
Read more
Recently
Categories
Archives
Blogroll