Posted on August 31, 2015
Filed Under Business, Communication, Technology, The Writing Life | Leave a Comment
One of the truly liberating aspects of a talent like technical writing is the ability to function with minimal support and oversight. That's the setting you're likely to find at a start-up company, so don't overlook the advantages of working for a beckoning startup.
Tom Johnson, of I'd Rather Be Writing, asks: "What qualities should technical writers have to work at startups?" He answers by listing: Technical aptitude, Independence and leadership, Content strategy skills, Versatility and Stability.
Stability? Aside from coming to work each day at an agreed time, what's that mean in terms of successful technical writing?

"To ride the roller coaster of a startup," Tom explains, "you need to have stability in your career, knowing that if your job dries up you can find another, or that you have savings to cover a period of unemployment during the transition, or that you can handle any changes and continue with the company, perhaps in another role entirely (e.g., support or training manager)."
Actually, as we discovered at a trip to our local, continually-evolving amusement park recently, the roller coaster was among the milder of the thrill rides. You've got to be prepared for anything that fate or fortune throw at you these days.
Underlying ability, interest and fortitude still contribute the most to your ability to keep your seat when things get turbulent which, at some point, they most likely will. Close your eyes (for a moment), hold on, circulate, observe and write well. Keep your hands on the car, not up in the air, as the non-achievers tend to do.
Okay, they're just doing that out of exuberance (or maybe in defiance of fear). But it's not exuberance that keeps you safely employed at today's workplaces, or on behalf of today's clients. It's ability, vision and diligence. – Doug Bedell
Posted on August 17, 2015
Filed Under Education, The Writing Life | Leave a Comment
Technical writing comes in many forms, dance being one of them. There, good technical writing – instruction in ballet moves, for example – can be life-changing. Beth Bluett de Baudistel, a long-time Australian ballerina and dance teacher, reminisces about her international career in the Sunshine Coast Daily in Queensland.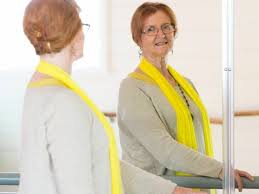 As an 18-year-old ballet soloist, Beth would would write evenings in her diary, half a world away from her family, "all the amazing technical concepts I had been learning. Little did I know that this would be the foundation of writing a dance curriculum like no other.
"Exercises based on how a student could sense the centrelink of the body from quite a young age – it had never been documented."
Her dance curriculum was rated a success "because it is giving the world of dance a way to train with excellence without the propensity to injury that other methods have.
"Innovative ideas come in seed form, and seeds have to be nurtured to grow," Beth says.
"I like the phrase 'do not discount small beginnings'.
"If you feel it is worthwhile, keep at it."
These are words befitting the experience of technical writers in all sorts of arenas. They're born of experience and close attention to detail with the enthusiasm of a participant observer who wants to share with others how to do something challenging safely.
Beth Bluett de Baudistel reminds us that conveying any complex information can properly be called technical writing if it is done to teach and inform. – Doug Bedell
Recently
Categories
Archives
Blogroll