Posted on June 18, 2013
Filed Under Technology, The Writing Life | Leave a Comment
Watch what you're doing on your lunch hour – consider it, even, a time of imaginative opportunity. James Erwin, a technical writer in Des Moines, Iowa, decided on one of his lunch hours awhile back to respond to a question he'd seen on the Reddit social networking site: "Could a battalion of U.S. marines, transported back in time, destroy the entire Roman Empire?"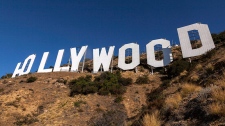 Erwin started to draft a story outline on his lunch hour. By the time his break was up, he'd posted eight pages of a story he entitled "Rome Sweet Rome." It kind of went viral. By the time he got home from work that day, Erwin's outline had had 250,000 readers, and he had a contact from a talent management firm in Los Angeles that liked his concept – "the diary of a U.S. marine whose battalion is mysteriously transported from Afghanistan to ancient Rome."
Now, two years later, a movie script for "Rome Sweet Rome" is almost done and ready to be sent to a movie production company. Ah, creativity! You never know when the muse will alight in your consciousness! In Erwin's case, it was after he'd completed thousands of pages of technical manuals and related writing over a 10-year "apprenticeship." Now he's a budding screenwriter, receiving checks that are too big, apparently, to talk about. And he's back to his old technical writing rounds with a greatly enhanced sense of how one's imagination can be sparked by an oddball inspiration.
Erwin attributes his evident screenwriting success, at least this once, to the gritty routine of technical writing. "I think" he reflects "(that) just having that sort of apprenticeship and the ability to sit down, block things out and just start typing, I couldn't have put out eight pages in an hour and I certainly couldn't have possibly written a screenplay three months later without that."
So, while you may "only" be writing a procedure  for operating one sort of pump or another, be ever mindful that what you're doing can lead to somewhere greater – like the gates of ancient Rome. Especially these days, when your writing skill can spark a virtually instant Internet reception. – Doug Bedell
Posted on June 12, 2013
Filed Under Business, Communication, Technology | Leave a Comment
Imagine viewing technical writing as "an emotional experience."  Larry Kunz does just that, but he doesn't propose approaching a technical manual or document as a potboiler. What he means is producing technical writing that elicits "a feeling of trust," and that's right on the mark. Good technical writing should produce a feeling of confidence in its utility.
Think of the times when you've been frustrated by obscure or meandering directions. The only emotional reaction they likely produced was annoyance, and who needs that?
Kunz is a product manager and information architect with SDI, a global consulting firm. "Technical writing," he advises, "exists to help someone perform a task or gain some knowledge." Indeed, good technical writing should elicit feelings of accomplishment. You should be able to trust a manual or procedure to get you efficiently to a desired result.  That feels great when it happens!
Our Encore owner and colleague, Dennis Owen, notes, however, that emotionally satisfying technical writing can be hard to produce when it has to be based on a prescriptive writer's guide or on satisfying numerous reviewers "who don't necessarily place the reader's interests uppermost." Yet technical systems don't exist for themselves, but for those assigned to operate and maintain them. Why make work-life a downer for the users?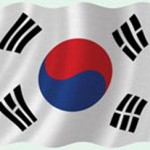 Illustrations can help. Dennis recalls when he once added sidebars to a technical report on bar coding he wrote "on various things I'd discovered when researching the topic. For example, bar codes began in the railroad industry, as big symbols on the sides of rail cars so that trackside readers could track cargo. Also, bar code-like symbology is actually quite old. The bars and dashes on the South Korean flag, for example, convey a message and hark back to a very old way of communicating. As I recall, though, none of my sidebars made it to the final printed document." Too bad. Illustrative material can highlight and hasten understanding of a process.
"Customers," Larry Kunz notes, "are willing to read technical content when they trust it to be helpful. Granted, many readers will sooner trust other readers than the 'official' company documentation." Hence the rise of online forums.
Yet when an employee is in a plant or other workplace setting with a technical manual or procedure in hand, he or she wants it to be revealing, not puzzling. The satisfaction of success is a highly emotional reward for work done well, by the writer and reader alike. – Doug Bedell
Posted on June 3, 2013
Filed Under Communication, Technology | Leave a Comment
It would have been great to have attended the  "A Day of Dialogue" discussion that was held recently by Library Journal on science writing. It featured Richard Dawkins (The Selfish Gene), Dave Goldberg (A User's Guide to the Universe)  and Simon Winchester (The Professor and the Madman) on "The Art of Science Writing."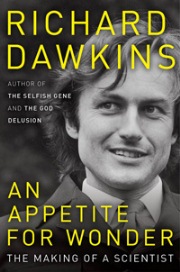 Dawkins encouraged science writers to write with respect for the language itself, "to listen to the cadence of words that best express what the writer seeks to describe." (His memoir, An Appetite for Wonder, will be available this fall.)  Goldberg explained how "he feels the necessity, even an obligation, not to steer his readers far away from their inherent sense of wonder at the universe, and at all that remains unknown." And Winchester, along with Dawkins, "noted more than once that science is not merely useful; it is 'poetic.'"
Of course, these three prominent science writers have broad, general audiences, rather than colleagues in a workplace who have to accomplish specific tasks safely.  They write as much about the unknown as the known. They are science "popularizers," bless them, and aren't writing, basically, for  fellow team members. Yet, beyond clarity, there is something definitely to be gained by viewing workplace compatriots as though they are fascinated by the process you're describing, not merely rendering. That needn't add a lot of extra words; but it does imply being mindful of how your process  connects with others in a sequence that enables a system – power generation or some other form of industrial production, for example – to unfold safely and efficiently.
You don't want to envision yourself writing for a broad audience when you're polishing off an operational procedure or some other form of technical instructions. But you do want to write clearly and efficiently enough that you catch and hold the interest of fellow workers in executing a procedure safely and efficiently. That's not necessarily an assured outcome, but it can be made more-so by economical and effective writing.
Procedural writing needs to be as engaging, in its own terms, as a meditation on the universe. – Doug Bedell 
Recently
Categories
Archives
Blogroll