Posted on February 26, 2014
Filed Under Communication, Technology, The Writing Life | Leave a Comment
We'd like to make a distinction here that holds for technical writing as much as for any other kind of writing: Writing is a process, not an act. Writing and editing go together, they are part of the same process. A sentence, a paragraph or a whole page of material doesn't just get "exhaled" from a word processor in a burst of creativity. The material will likely need to be reworked and tidied up a bit. That's the writing process , whether in creative or technical writing.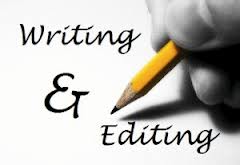 This important caution occurred as an "Amen," a hearty acknowledgement, to a video clip by Ugur Akinci, PhD, at the Technical Communication Center, where "tips tutorials and trends" on technical writing and communication are offered.  "The division between 'writing'  and 'editing' is artificial," Dr. Akinci said, "In real life, they are inseparable twins." That's inescapably true, and it's so because, again, writing is a process, not an act of creation.
Good writing requires care, correction and adjustment as one goes along. It may be necessary to explain this to clients from time to time, when they wonder how you spend your time on their behalf. The human creative spirit is an amazing source of information and proficiency, so long as it's recognized more as a meditation then a thunderbolt. Yes, you can be inspired, but even inspiration will likely require adjustment and polishing. That's just the way we proceed to be understood clearly and well, whether we're "creating" or rendering information proficiently. – Doug Bedell
Posted on February 10, 2014
Filed Under Communication, Technology, The Writing Life | Leave a Comment
Here are two web commentaries on efficient writing, efficient because it admirably accomplishes its purpose, whether that be to entertain or to instruct.  Romance novels are one category, and academic or technical writing another. Technical writing is held to a higher standard of reality, since it describes actual (that is, current) places and/or systems. Romance writing leaves everything to the writer's conjuring, but a good writer won't abuse that privileged state.
Academic and technical writing, notes the Precise Edit's Blog, "can be complicated, tedious and confusing. They can be terribly boring." And there's no way to waive such abuses of a reader's time and attention to duty. Density is density, boring is boring. On the other hand, romance writing,  in which the author's imagination controls the narrative,  can be turgid, too.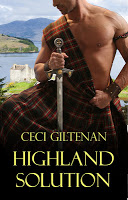 Ceci Giltenan is the author of "Highland Solution," a novel of medieval Scotland published last fall. In her professional life, Ms. Giltenan's expertise is in drug development "and much of it involves reporting results from human clinical studies. In this kind of writing, one starts at the beginning, tells the full story in chronological order and includes every known detail."
Writing a romance novel, however,  is more like creating and solving, or leading the reader to solve, an imagined puzzle. "I provided the pieces and left the reader to put them together." Leaving it to the reader to put a piece of technical writing together, though, could lead to real-time peril. The two are not equivalent kinds of writing.
Yet both romance and technical writing need to engage their readers, either by stirring their imaginations or leading them efficiently through a process. And authors can write badly in both disciplines. Considerations of innate talent aside, why might they do that? Possibly technical writers might think their writing "is supposed to be dull and confusing, or perhaps they think it sounds more professional," suggests the Precise Edit's writer. Or "maybe they have read a lot of poor writing, so when they review their writing, it sounds 'right.'" Oh dear.
In the case of a romance writer under full steam, a tale has to hang well together. "I still create an extensive dossier capturing details on each character's life and use it to help determine what they might do in any situation," notes Ms.Giltenan.
"However," she adds, "unlike a clinical study report, the most compelling story is not necessarily told chronologically and I am not required to spoon feed the reader every detail. Deciding what parts of the puzzle to reveal has become almost as much fun as being all-knowing."
"Fun" isn't the technical writer's preserve. But being as meticulous as knowing what life in medieval Scotland was like is obligatory there, too. Effective writers can't escape their obligations in whichever realm – real world or fanciful – they may be active. – Doug Bedell
Posted on February 3, 2014
Filed Under Communication, Education, Technology | Leave a Comment
Credit Elizabethtown College, in Elizabethtown, Pa.,  not far from Encore's home office, with being on the cutting edge of technological utility on behalf of others. "Utility," in this case, means using "crowdfunding" to raise funds to help people in Gambia, Africa, "establish a  business that will manufacture and sell cell phone chargers in The Gambia."

A group of Elizabethtown students and faculty is aiming to raise $6,000 to complete the design and assembly of photovoltaic mobile phone chargers for long-term field-testing in Gambia.  What's the big deal about that? Well, explains the E-town group, "Most rural Gambians have little or unreliable access to electricity in their country. Yet, the cell phone is readily available and an essential tool for routine daily communication and commerce. The cell phone offers a true lifeline. However, recharging is a major challenge."
So students and faculty at this Pennsylvania college are developing and making available to Gambians a sun-powered cell phone charger. Moreover, the charger is only the first of what they see as products to issue from an "ongoing  social  business incubator, focused on moving away from charity to develop the technical capacity and entrepreneurial spirit needed for solutions to other problems to develop locally."
What a terrific way of learning and serving at the same time! And what a credit to  creative American outreach in general! The E-town group is working with a U.S. Peace Corps program in Gambia.
For students to size up a development problem and then provide the means of alleviating it  in a quasi-commercial manner is a great learning, relational and philanthropic experience. May there be many upbeat cell phone messages exchanged in the rural sectors of Gambia! – Doug Bedell 
Recently
Categories
Archives
Blogroll