Posted on February 9, 2010
Filed Under Technology | 1 Comment
I enjoy wine. But being a graduate of FPU I'm a cheapskate at heart. It's particularly disheartening to spend my hard earned dollars on an untried bottle and then be disappointed. This means that—given the vast world of wine out there—I tend to be unadventurous and stick with the familiar… boring!
Some recent reading about a relatively new company called First Flavor has prompted me to embark on a simple experiment. First Flavor manufactures taste strips for consumer products in an effort to give customers a point-of-purchase opportunity to taste their clients' wares. Rum, vodka, tequila, smoothies, fruit drinks, and toothpaste taste strips are among their offerings… why not wine?
Aficionados will laugh at the notion that the subtle characteristics of fine wine will translate to a paper (or other edible substrate) you pop in your mouth. Probably, but to an engineer it is certainly worthy of a quick and dirty experiment. My first stop was a research article on brain response to odor and taste, which gives a little insight into preparing such strips. Next I need to find edible paper for the substrate… hmm, do I have to order rice paper from China? Instead I try the next best thing, and sure enough, I can order edible paper from Amazon! (Books, DVDs, iPods, and edible paper… makes perfect sense to me.)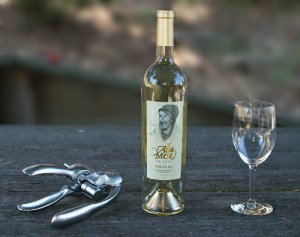 Now the wine. Well it turns out I have a cousin in California who is one of the state's premier growers of hard-to-find Iberian (mainly Portuguese) wine grapes. Ron, if you are reading this air freight a case of Alta Mesa Verdelho and Tempranillo ASAP… it's tax deductible as an R&D expense. After preparing some taste strips and checking them against the real thing (eat a taste strip drink a case, eat another taste strip drink another case, etc.) I'll report back. Stay tuned. – Dennis Owen
Comments
Recently
Categories
Archives
Blogroll