Posted on February 11, 2010
Filed Under Business | Leave a Comment
Strange what gets in the way of cultural and business history and learning. In the 1980's, Japan was the only overseas nation that took General Public Utilities (GPU) up on its offer to participate in the cleanup of Three Mile Island Unit 2 and learn from it. The Japanese impressed us at TMI as avid learners, a quality we assumed spread across their industrial culture.
Yet what has Toyota possibly overlooked about corporate risks? Not only some of the finer points of industrial quality control, it appears, but of crisis communication as well – factors that the Japanese engineers at TMI observed fairly closely.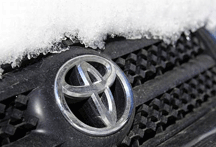 Remember that workers on a Japanese assembly line – gemba crews – can stop the line at will whenever they observe a quality lapse. But suppose the issue is more subtle, not readily apparent to production workers? Where was the engineering attentiveness to possible acceleration problems? And in crisis terms, why did it take Toyota months to acknowledge it had a safety problem it should have advised its customers about?
Writing for Business Week, Jeffrey Liker, an author of six books about Toyota, says concerns about its apparent quality lapses are overdone. We hope he's right. Yet something is amiss when concerns over a corporation's responsiveness balloon to the point of threatening its survival.
It's not just the ability to take safety issues seriously at the highest levels that matters, but to act promptly and effectively on them once they're recognized. No matter how vaunted an organization may be, sloppiness can creep in. Procedures to avoid that have to be maintained. Management needs always to be attentive and candid.
The 1979 accident at Three Mile Island Unit 2 wasn't as threatening to the public as it was initially perceived, either. Yet, because of the ineffective manner in which it was experienced and communicated in its early stages, the Unit 2 accident caused a lack of confidence that produced a 30-year U.S. nuclear power stalemate. The Japanese at TMI undoubtedly took an awareness of what was unfolding there home with them. We're left wondering, though, how deeply it influenced their business culture overall.
Toyota's cars are fueled by public confidence that, fairly or not, seems suddenly in jeopardy. Public support can be lost, just like that. Must a lesson so dire be learned repeatedly? – Doug Bedell
Comments
Recently
Categories
Archives
Blogroll