Posted on February 22, 2010
Filed Under Technology | 1 Comment
Are we gaining or losing ground in science and engineering, key sources of innovation and that quintessential American ideal, progress? Either way, by how much?
Not easy to tell, you say?  Nothing more than a hunch would be involved? Maybe so…unless you dig into the recently released Science and Engineering Indicators 2010. The National Science Board (NSB) – the governing body for the National Science Foundation (NSF) and NSF's Division of Science resources Statistics – works this report up every two years.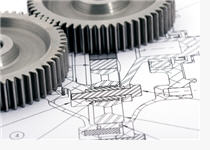 (We're indebted to ThomasNet for bringing the NSF report to our attention on its Industry Market Trends (IMT)  blog. IMT is a great place to keep abreast of trends in engineering – projects, education, funding and other key material.)
Unfortunately, the NSF report verifies that, what to many of us is a hunch, is actually  a worrisome reality. "The latest edition indicates that while the state of U.S. science and engineering is strong, 'U.S. dominance has eroded significantly' in recent years, due in large part to rapidly increasing capabilities among Asian nations, particularly China, Kei Koizumi, assistant director for federal R&D in President Obama's Office of Science and Technology Policy, said in an announcement of the findings."
"'The data begin to tell a worrisome story,'" Koizumi said.
The findings are listed in greater detail on the ThomasNet blog. But they include a declining U.S. share of R&D activity, lagging student interest in studying natural sciences and engineering, and impressive increases in entry-level natural sciences and engineering degrees in the developing world, including China (leading, of course).
From a U.S. perspective, the trends aren't great, either, in science and engineering doctorates, research articles published and U.S. patents awarded to foreign inventors.
It does appear, though, that a "large proportion" of the foreign Ph.D. recipients at U.S. universities will stay here, if we keep encouraging them to do so. "Sixty percent of temporary visa holders who had earned a U.S. science and engineering Ph.D. in 1997 were gainfully employed in the U.S in 2007, the highest 10-year stay rate ever observed."
We all have our own notions of what's diverting American youngsters from the sciences and engineering– often, it seems, from concentrating notably anywhere at all. (Except, apparently, in Olympic sports.) But if the momentum that science and engineering give our economy is to pick up, educators, parents and employers need to become familiar with what's occurring at U.S. schools and help them renew the appeal of rigorous subjects like math, science and engineering. – Doug Bedell
Comments
Recently
Categories
Archives
Blogroll