Posted on April 2, 2010
Filed Under Technology | Leave a Comment
Two months and it will be "Indy 500" time again. That's a day for celebrating not only driving skill and sportsmanship but also high technology.
And not just all that goes into the high-speed Indy cars themselves.  Here, for instance, is an example of miniaturization that's likely to get the the ear of an Indy car driver – get into the ear of an Indy driver, that is.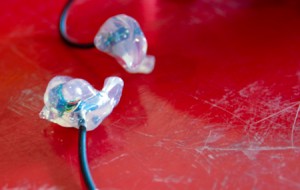 IndyCar Driver Earpieces don't just protect a driver's ears from the piercing roar of the cars. They contain speakers that allow the driver to communicate with his pit crew. And they include "multi-axis accelerometers" for accumulating information that, in the event of a wreck, can help determine the impact forces the driver endured.
All that at the end of a cable that goes into your ear (if you're an Indy car driver). There may be even more impressive examples of miniaturization, but these Indy earpieces are surely examples of technological ingenuity at its best.
To get you in the mood for this year's Memorial Day "500", here's a video of the "closest Indy car race ever," not from the Indianapolis speedway, as it happened but from the Chicagoland speedway in 2003. – Doug Bedell
Comments
Recently
Categories
Archives
Blogroll