Posted on May 9, 2010
Filed Under Business, Technology | Leave a Comment
Phil Murray argues in a meaty article in KM World that we're paying too much attention to information, trying too hard to cope with its rising tides, and not enough to meaning. He's got a point, a truly profound one, actually.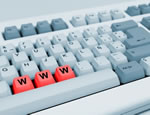 We're preoccupied, for instance, with all the coverage of possible damage from the  BP oil spill, and not giving enough attention, at least not yet, to whether it's smart to drill in 5,000 feet of water in the first place. We've had the information that it can be done, but is it wise to do it? What's the current meaning of our energy situation, anyway? In what context are we looking at that?
"Meaning? Yes, 'the thing one intends to convey especially by language,' according to the Merriam Webster dictionary," Murray writes. "…The connections among things. Causes and effects. In the context of work: the relevance or importance of those connections. The subject of logic, argument and epistemology. A pervasive, essential aspect of rational human activities that is accepted as critical to creation of value and economic progress, and yet an idea routinely dismissed as unusable, elusive and unmanageable at the same time…"  So keep piling up the information, without asking whether it's really worth the risk of an explosive gas bubble surging up from the ocean floor.
Knowledge is information refined by a disciplined approach to reality exercised on a different plane than those of incoming flows or profit projections.
These sorts of things ought to be concerns for knowledge workers everywhere, Murray (whose article went to press a couple of months before the BP spill) rightly insists.
"The stunning reality is that we, as knowledge workers, often spend more than half our time doing work that has no formal description, no standards for best practices and no appropriate metrics. What's more, that work is not formally or explicity connected to specific outcomes, whether they are services or products."
So let's try hard to get focused on relationships and meaning, along with information. That's where the real value in knowledge work (I almost slipped and said "intellectual work" ) lies.
Murray's lengthy piece is one to ponder and pass along, seriously. – Doug Bedell
Illustration courtesy of freedigitalphotos.net.
Comments
Recently
Categories
Archives
Blogroll