Posted on October 29, 2010
Filed Under Technology | Leave a Comment
While Dennis Owen is working in nuclear power, we need to get a word in for solar power as it's being envisioned in Great Britain, rooftop by rooftop. We don't mean in the form of  "conventional" solar panels, but, rather, sheet steel panels sprayed with solar cells.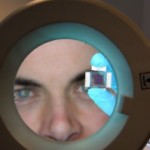 Yes, sheet steel treated with a sensitive solar coating is being touted in Britain as a superior alternative to wind farms, and, possibly, solar panels themselves. And get this: if the coating material under development by Tata Steel, Swansea University , Pilkington Glass and other partners was sprayed onto car or lorry roofs, it might allow them to be powered by hydrogen fuel cells "at no cost to the environment."
We came upon this heady concept on the Metal Miner blog, which led us to a related article on WalesOnline.  Insights celebrates ingenuity, and "sprayed-on power plants" have to be Nobel Prize material – should they materialize. Dr. Dave Worsley, a reader in the materials research center at Swansea University's School of Engineering explains:
"We have been collaborating with the steel industry for decades. But we have tended to focus our attention on improving the long-term durability and corrosion-resistance of steel.
"Until now we haven't really paid much attention to how we can make the outside of the steel capable of doing something other than looking good. One of our engineering doctorate students was researching how sunlight interacts with paint and degrades it, which led to us developing a new photovoltaic method of capturing solar energy."
The Swansea project is called "SPECIFIC (the Sustainable Product Engineering Centre for Innovative Functional Industrial Coatings)." Tata Steel Europe is the lead industrial partner. And the development consortium has received a $15 million grant from the British government to proceed with its work.
So how come we haven't heard about any such initiatives in the U.S.? At least this writer hasn't. Any utility executives ready to step forward in support of  developing sprayed-on power plants? It's early yet, and the concept could come to naught. But sharp-eyed observation as a stimulus to ingenuity can produce incredible concepts.    – Doug Bedell
– The accompanying photo shows Prof. David Worsley of Swansea University studying a sample of functionally coated strip steel using an illuminated magnifying lens. Source: Tata Steel
Comments
Recently
Categories
Archives
Blogroll