Posted on November 8, 2010
Filed Under Technology | Leave a Comment
We've been on a high recently, writing about rooftop power plants, "invisible" airplanes and "skylifter" flying saucers. But here's one more – New York's iconic Empire State Building, now 80 years old,  is finishing up an energy-saving windows upgrade.

Yes, all of the Empire State Building's 6,500 windows are being enhanced with an energy-saving film and inert gas being added between their double panes, at the rate of 50 windows a night. When the $20 million project is completed, probably next month, the soaring building will consume 38 percent less power annually, paying for the project within three years.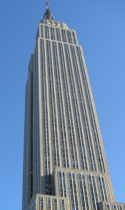 Construction of the Empire State Building began in 1930, during the Great Depression. The building became a symbol of America's indomitable spirit and architectural creativity. Now it's becoming a renewed symbol – this time of energy leadership. When other real estate executives see what the retrofitting a skyscraper can achieve in energy savings, the Empire State is expected to be a beacon of another sort progress during a period of economic anxiety.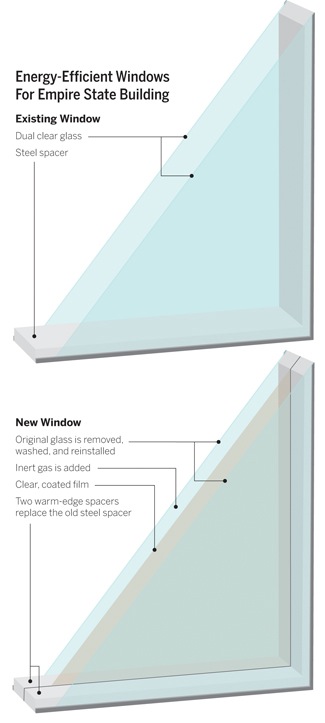 There's something about the creativity of U.S. engineers and technologists that's as  indomitable as our architectural visions. The prime contractor on the Empire State's energy overhaul, Serious Materials,  is guaranteeing that the building will see that 38 percent energy saving, or it will pay the building's owners the difference. It's been asked to quote on doing similar window makeovers in Chicago's Willis Tower (formerly the Sears Tower ) and San Francisco's Transamerica Pyramid.
We're not people who settle for iconic images that simply wear well. We're about technological improvement and enhancement, and the Empire State Building is a soaring example. – Doug Bedell
Comments
Recently
Categories
Archives
Blogroll