Posted on November 12, 2010
Filed Under Business, The Writing Life | Leave a Comment
Wd don't attempt to keep up with events in the fashion world, but when one of those events incorporates advances in visual technology – fusing movies, 3D projection and fashion – it gets our attention. That's what Ralph Lauren's "4D" shows did this week at their New York and London stores.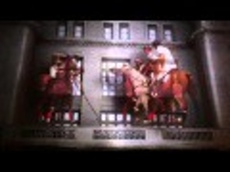 It's not clear to us what the "4D" refers to, except possibly the suggestion of a new dimension of reality. But the facades of the Ralph Lauren stores became projection screens for 3D sound and light shows that had models materializing from the buildings, a handbag and neckties using the buildings as display cases  and polo ponies being ridden from them into space. It was fabulous technical artistry – all without the need for 3D viewing glasses. And when cologne bottles appeared on the facades, Ralph Lauren fragrances filled the night air.
It was a true marketing extravaganza, all intended to celebrate 10 years of RalphLauren.com. Quite a binge for a website.  Whatever applications of these sound and light techniques might emerge are for other wizards to envision. But we recommend that, in addition to watching the projected shows themselves, you view the "Behind the Scenes" presentation that accompanies them. You'll get a sense of how it was all done, including models and polo ponies being shot in front of "green screen" backgrounds.
If techniques like these become commonplace in the future, we may have to struggle to hold onto our sense of reality. Ah well, on with the show! – Doug Bedell
Comments
Recently
Categories
Archives
Blogroll