Posted on January 13, 2011
Filed Under Technology, The Writing Life | Leave a Comment
The New Yorker recently had an article on the Vatican Library and about how, among many other treasures,  it houses a 1,461-year-old book (from 550 AD) by the Byzantine historian Procopius that contained a "devastating new portrait" of Justinian, the last great Roman emperor.
"The manuscript of Procopius," the writer explained, "has by now been carefully bound and catalogued, the modest label on its spine, 'VAT. GR. 1001,' not remotely suggesting the importance of its contents."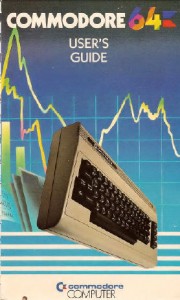 We don't mean to associate technical writing with priestly duties, but someday the original user's manual for the Commodore 64 computer may be similarly venerated as marking the dawn of another new age, this one of  great communication, if not spiritual, significance.
We got to thinking about the Commodore manual in Googling "technical writing" the other evening and finding how Kulbhushaan Raghuvanshi, on a Buzzle.com blog, considers it a "brillant piece of technical writing." By today's lights, the Commodore manual has a clunky appearance with every reference to a keyboard character blocked out in a black box with rounded corners. That makes the pages look oddly pockmarked, but how helpful those touches must have been to early computer users! They needed lots of hand-holding and clear, simple statements as to how to do things, and the manual delivered them.
So the C64 manual was a great technical writing success. It wasn't flashy by today's standards, but it explained to its anxious users the operation of a wondrous new machine in clear, readily accessible terms. That's what good technical writing does.  Imagine what the next 30 years will produce in this area! – Dennis Owen and Doug Bedell
Comments
Recently
Categories
Archives
Blogroll