Posted on March 10, 2011
Filed Under Government, Technology | Leave a Comment
With gasoline prices topping $3.50 a gallon nationally, it's not hard to find energy-related newsfeeds on the web, or maybe we're just more aware of them. Yet their overall message is that there is still no concerted U.S. policy for conserving energy and promoting alternative energy sources. And that remains dismaying.
There's a sizable pool of U.S. Treasury investment tax credits for solar energy, but only because they were extended for a year, and they'll expire this December, "just around the corner" notes VentureBeat.com.
"For now, while the market is still chock full of incentives, developers are rushing to take advantage and kick off projects," VentureBeat reports. "For now…" – that's an energy policy?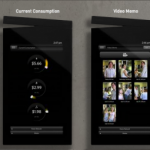 Elsewhere on VentureBeat we learn that some of the early "smart grid" products aimed at helping consumers manage their energy use proved "boring," and "no one has wanted to use them." That may be changing, because Intel, for one, has a new home energy dashboard that does everything including monitoring your mass transit choices (if you've got them) and guiding your yellow page searches. Neat, maybe, but have you heard from your utility on this yet?
Electric car competition is heating up, but will you be buying a Coda electric car with "about 100 miles of range and a $44,900 pre-tax incentive price tag"? And have you seen any charging stations in your neighborhood yet?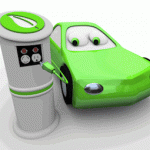 Maybe we'd feel a little better about all of this if we could attend the Cleantech Forum to be held in San Francisco this month. (San Francisco, if not our nation's energy policies, is always good for our spirits.) This conference will be showcasing "information technology solutions that are allowing for the fundamental acceleration of global cleantech adoption," the promo site says.
Neat. Yet two or three months ago, there wasn't upheaval in the Middle East's oil scene; now there is. What will be next? When will the U.S. have a concerted approach to reality-based energy management – the reality being that there is no assurance that foreign energy supplies will be reliably available at prices we can afford. Not if the shieks themselves are shaking in their robes.
These are some of the (dismaying) thoughts our feeds inspired today. – Doug Bedell
Comments
Recently
Categories
Archives
Blogroll