Posted on July 11, 2011
Filed Under Technology, Uncategorized | Leave a Comment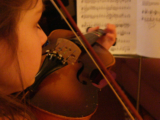 Scott Nesbitt, a technical writing colleague on the Web, raises an interesting question: How do we write manuals or procedures with steps that might involve repetitive skills or insights without bogging the reader down?
Repetition, Scott notes, is an effective way of learning but "it gets tedious quite quickly." So how do we keep procedures from working against themselves by inflicting too much cross-referencing on the reader?
A good question. I haven't talked with Dennis Owen about this, but he can chime in whenever he pleases.
An approach that occurs to Scott is to state something like this af the beginning of a procedure:

"To carry out this task, you need to do [whatever] first. If you don't know or don't remember how to do that, see [cross reference].
"For the cross reference, add a link with a pop up or a page reference (depending on how you're delivering your documentation)."
There you have it, up front.
An approach like this can help avoid cross references throughout a text that can slow it down. You still learn, and retain learning, by repetition, but on an up-front basis. Not a bad concept for technical writers to consider. – Doug Bedell
Comments
Recently
Categories
Archives
Blogroll