Posted on August 15, 2011
Filed Under Uncategorized | Leave a Comment
Here's something all of us have an opinion on: sleep. Sleep is a good, necessary thing, but how much of a good thing is enough?
Ivan Walsh on the klariti.com blog for small business people has some cogent things to say about sleep. Indeed, they're worth staying up for.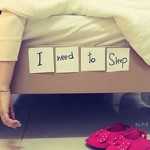 "Which is better," Walsh begins, "one extra hour in the morning or one (in) the evening?" Staying up an extra hour doesn't at all mean you gain an extra hour of productivity. And you could well lose stamina tomorrow, he advises.
How many of us could affirm that? Probably a lot.
Good sleep habits, Walsh writes, begin with "going to bed at the same time every night." That actually teaches your body to anticipate rest at that hour. "Soon it will demand you switch off at a given hour. You'll also start to wake up at the same hour."
Another big item is to clear your mind before hitting the sack. "Write down outstanding To Dos" Walsh urges. "This frees up space in your memory and removes the stress of trying to remember everything."
Trying to remember everything can be a special affliction of technical writers, who have a lot to be thinking about in terms of content and organization. They're also apt to be fearful of forgetting crucial details. So jot them down and then head to Oz.
Walsh has a couple of other sleep-inducing pointers (that's meant in the best sense, of course).
We hope these have been helpful, encouraging reflections for you…Hey, wake up, guy, it's time for work. – Doug Bedell
Comments
Recently
Categories
Archives
Blogroll