Posted on September 22, 2011
Filed Under Business, Technology | Leave a Comment
The producers (vendors) of the world's nuclear power plants have adopted a set of "Principles of Conduct" that's really a code of conduct, but "code" doesn't translate appropriately in all the world's languages. The most salient aspects of the Principles are that the drafting process started in 2008, well before this year's earthquake-triggered disaster at Japan's Fukushima nuclear plant, and that they are appropriate and welcome.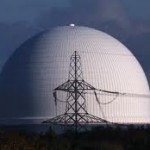 It's not that the nuclear power industry lacks regulations, procedures and earnestly adopted resolves. But it's a complex industry with many participants. Anything that brings them all together around their own versions of, not simply high-minded, but also practical, commitments on behalf of safety deserves applause.

In the U.S., the operators have their safety institute, the regulators have their rule books and now the vendors have their freely adopted principles of conduct, part of a world-wide pact. Compilation of the Principles started in October, 2008, at a meeting convened by the Carnegie Endowment for International Peace. The plant vendors joined with a group of "world-class nuclear experts with the goal of developing a common understanding of the parameters that should guide the exporters of nuclear power plants.
"What resulted is a voluntary industry code of conduct that complements and often exceeds national laws and regulations, thus raising the bar globally on the standards of responsible nuclear conduct."
Call it a charter for enhanced safety awareness. Can't hurt, and it should actually help institutionalize nuclear safety from all vantage points.
The Principles should contribute to making safety a positive cultural factor in the construction and maintenance of nuclear plants. Robert E. Mittelstaedt, Jr., formerly of the Wharton School at the University of Pennsylvania and now dean of the W.P. Carey School of Business at Arizona State University, has published a new book on the notion of industrial safety being a product, first and foremost, of an organization's safety culture – not its stated aims but how it lives them.
Mittelstaedt served as a consultant to the NRC after the Three Mile Island nuclear plant accident in 1979. Will Your Next Mistake Be Fatal? Avoiding the Chain of Mistakes that Can Destroy Your Organization is the title of his book.
Without constant awareness that proper conduct requires nonstop commitment, Mittelstaedt writes, valid business aims can go awry. Having a set of Principles at hand to remind nuclear power vendors of that can only help insure nuclear safety. – Doug Bedell
Comments
Recently
Categories
Archives
Blogroll