Posted on December 1, 2011
Filed Under Business, Technology | 1 Comment
Now there's even an Occupy Healthcare, for a good reason actually. U.S. health care costs have been in an unaccountable mire. That becomes increasingly evident, among other ways, as employers raise employee-paid deductibles on their health insurance plans, or shuck off coverage that's been part of retirement packages. More and more people are getting hit with unexpected health care bills, and they're upset.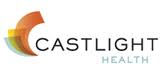 So why can't we even tell what the mean for health care pricing is in a given area? Good question, and it's one that technology can help with, when it's permitted to. MIT's Technology Review has an article on Castlight Health in San Francisco, under an appropriate title, "Exposing the Cost of Health Care." As its name suggests, Castlight (founded in 2008) is attempting to "cast light on the actual costs of medical care, so that people can make informed decisions." Imagine that. Where else in the economy does consumer ignorance have such a presence, or is even permitted to exist?

Technology-abetted Castlight has found that "a colonoscopy costs anywhere from $563 to $3,967 within a single zip code. EKGs can range from $27 to $143, while the price for a set of three spinal x-rays varies from as little as $38 to as high as $162." Consumers have been blissfully unaware of such disparities, as long as they haven't had to pay more of their health care bills. But now that's changing, and the information technology behind Castlight deserves cheering!
Castlight is offering computer-based tools "to self-insured employers, who pay a fee per covered member per month, and in turn offer employees access so they can become more responsible users of the their benefits." In other words, more discriminating comparison shoppers. Technology Review notes that that's basically the way shoppers hunt for "airline tickets on Travelocity or for cars on Cars.com." If you like a higher-priced doctor, hospital or medical practice, you're welcome to pay for them – but you should have a choice that's as well-informed as the market can make it. And that's a big role for public-service technology.
It's not that the health care industry has suddenly become open-handed. "Castlight gathers data on medical costs primarily from statements of benefits that insurers provide to large employers after workers' claims have been paid," MIT's article notes. But, hey, we can all appreciate helpful information when we see it, no matter how torturous a path it's had to take to reach us. – Doug Bedell
Comments
Recently
Categories
Archives
Blogroll