Posted on January 29, 2012
Filed Under Technology, The Writing Life | Leave a Comment
Now here's a thought (and a little change of pace). Writing is good for the soul, including the souls of technical writers. "I'll do it forever even when I'm not exactly sure where the story is taking me," says John Piccarreto, who works in quality assurance for UCB Pharmaceuticals.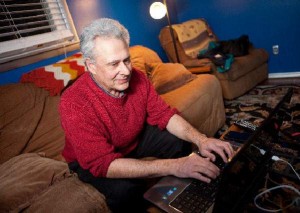 In addition to his day job, Piccarreto writes as a hobby and last May published his first novel, Beer Cart Girls Save the World. The tale was five years in the telling. "It has no really deep messages," he says, "but it keeps people reading." Piccarreto's personal story comes to us via a feature in The Democrat and Chronicle in Rochester, N.Y.

His novel is a satirical spy thriller set in Canandaigua, N.Y. (near Rochester). Britney Milazzo, who writes Piccarreto's profile, says, "The short novel, set in Canandaigua, is about two aspiring beer cart girls who help a high-powered businessman figure out a string of different strange events after he purchased a golf course."
"It's designed to make you laugh and make you think," Piccarreto says. So there you go. Ideas are all around us.
Following up on our last Insights post on writing and publishing from tablet computers, Piccarreto writes on his home computer and published his tale via Write Words, Inc., an e-book house on the Internet.
"June at Shimmering Lake Golf Club on the shore of Canandaigua Lake and the five-week beer-cart-girl certification program is in full swing. It's a very popular program and a great way for any college girl to start her summer, but this year it could also turn out to be very dangerous…" is how the tale's promo begins.
Now, suppose you were a technical writer in a nuclear power plant…What a setting!
"E-books are the best way to do things," Piccarreto says. "In this day and age, everyone has an e-reader. The Internet is changing everything."
Well, you stil need some verve and style. But a lifetime is a lot of time to develop your writing prowess, if you keep at it. "When will I write or publish another book?" Piccarreto reflects. "I can't say, but I'll write forever." So ends Milazzo's piece on him, and this admiring post, with our hearty thanks! – Doug Bedell
Comments
Recently
Categories
Archives
Blogroll